Winters have come along to bring out the warm and cozy clothes for people and update their wardrobe. Each season has its own demands no matter if it's in the food category or the Pakistani designer dresses, house décor, or even your accessories. Each of them has to be perfect so that you can vibe with the weather in the best way possible. Most of the time, when the trends change, you have to change the existing belongings in order to fix in. This is why each year, brands from all categories launch their collections no matter shoes, bags, clothes, or accessories so that you can make the best out of the weather by having the best collections at your hand.
Clothing Brands in Pakistan
Talking about clothing brands in Pakistan, we know that there is a huge rate of competition because each one of them has its own repute and they do their best to meet the expectations of their audience. This is where you can judge the fact that with the launch of each new collection, people indulge towards the latest and they keep looking forward to innovation and creativity. The Pakistani winter collections are introduced by several brands that are mainly concerned to give out better fabric types because that is what people are mainly concerned about.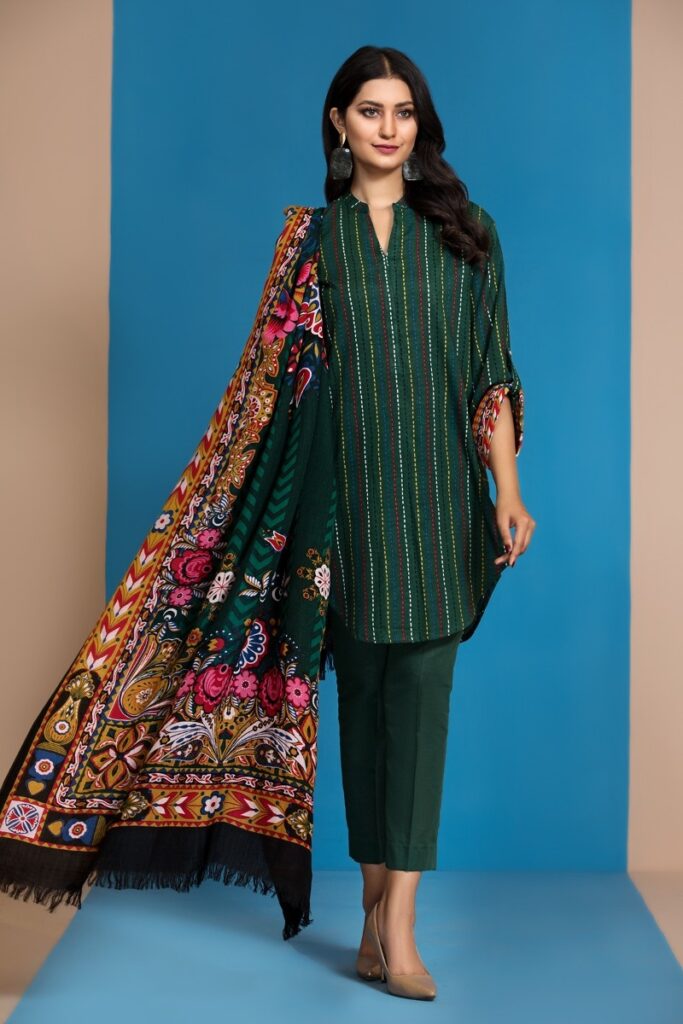 Winter Fabrics
With the textile progress and change in modern times, the fashion industry has come out of the mainstream fabric types with the innovation of new types of clothes that can be introduced in the market to gain public attention. Meanwhile, where there are brands trying to put out the best in the market and have even more to offer than just colors and designs. Linen, khaddar, wool, and many other types are the mainstream fabric types that have been common in between people and they buy it since, for the longest time, there had been no new innovations.
This time around, we have seen changes in fabric types for both winter and summer collections in the clothing stores. For example, they sent out Arabic Linen back in time which people thought would be a winter's fabric, yet it turned out to be for summers and people enjoyed the new fabric launched in the market. Similarly, we see that most of us are more comfortable with one particular type of cloth for particular seasons. This is why some brands have also reached out with similar prints but with different fabrics in order to match their requirements.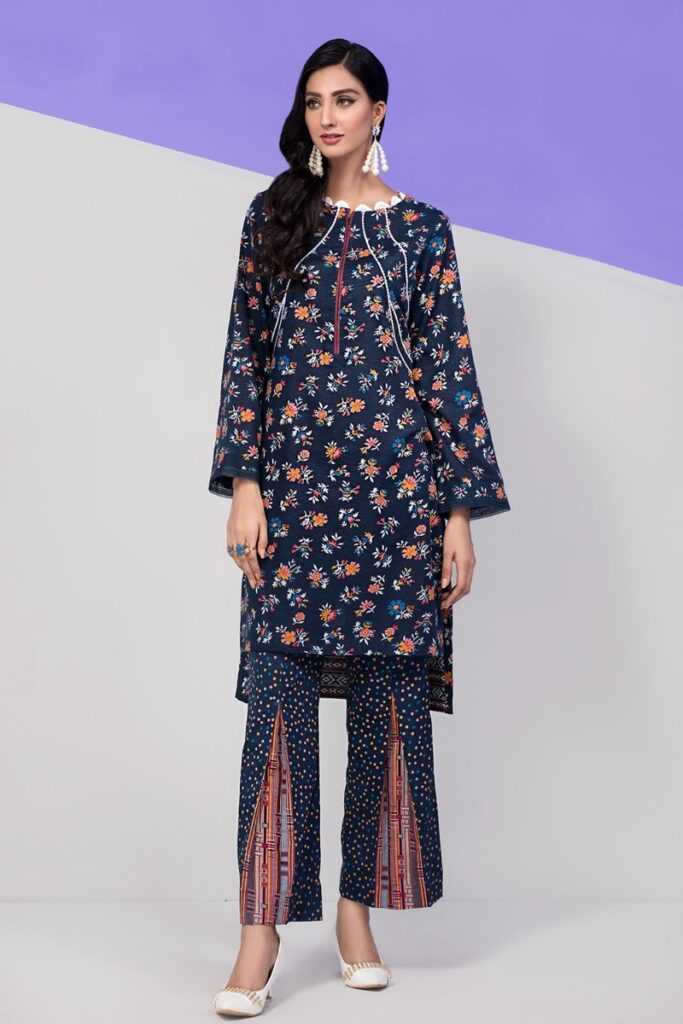 The Latest Nishat Linen Suits
This article will cover the winter collection that Nishat Linen has launched recently which covers many printed, embroidered, and multiple pieces that were the exact demand for a winter collection online looked up by people. Women around Pakistan are genuinely into clothes and they are keeping track of the new collections launched. Nishat is one of the renowned and known brands for years that now need lesser promotions and the dresses speak for themselves. Quality, colors, prints, and even the service has its own class which people like and that is what makes them well towards it.
They always produce their collections for men, women, kids and even their collection for house wear also made a huge breakthrough. Similarly, the legacy of their best collections throughout seasons is also what people keep in their mind and this is what makes them shop every time.
Recently, they have launched their Pakistani winter dresses which are in such a variety that will blow your mind in so many ways. Two-piece, three-piece, single pieces, and even optional dupatta pieces which came in pashmina, wool, and marina, exactly what one would need in winters. Nishat winter collection is all about karandi, linen, wool, and khaddar which are the best material in order to keep you warm and cozy in winters. The collection has surprisingly changed its color scheme and hues. This one has it different, rather than the dark color scheming that is usually what people prefer in winters most of the time. Light and dark colors were incorporated that make the perfect combinations for the 3-piece formal Pakistani shalwar kameez, two-piece suits, and the kurtas. The winter dresses have been chosen to incorporate with the floral designs along with block printing. Not only the shawls but the shirt has also been printed & embroidered with beautiful prints that make the whole dress look complete.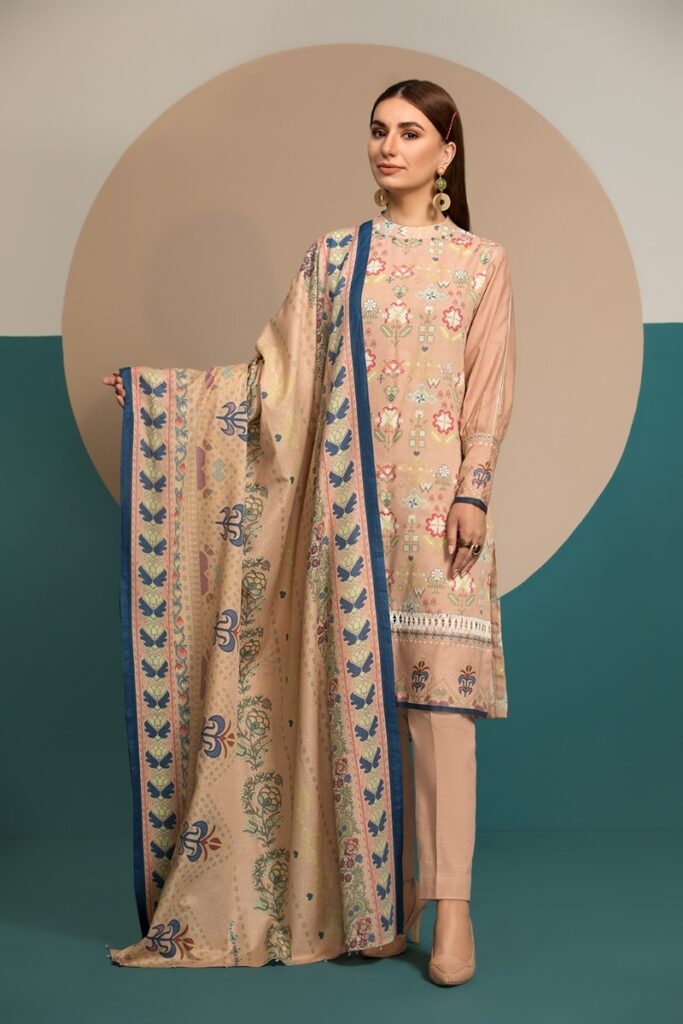 Dresses with Shawls
The most exciting part about this collection ate the linen wool shawl dresses, only in winters you can make the fullest of shawls, wear them with even simple dresses to make the season look cheered up through our clothes. Women are more into shawls, no matter what age they are. The new arrivals are now a thing about the pashmina and wool shawls that make it big this time. The delicate printing on the shawls is more about colors and the embroideries. These dresses are probably the best assortment among their old collections. Most of the dresses have been a mix and match of the fabrics, for example, a linen shirt has been paired up with a wool shawl rather than the same stuff. The colors on the articles have been coordinated so that it doesn't seem odd and they stand out as well.
Online Presence
In Pakistan, there are several outlets that cater to Nishat's new collections of summers and winters. On the online platform, the official websites also cater to the customers to get them to have their dresses delivered. These brands even have their international outlets in many countries so that all overseas Pakistanis and other Indian can also buy. But at times when the stock runs out or you're unable to shop through the outlet, you have the liberty to shop through their online website.