Lahore and it's inhabitants love the winter season, better known as the 'Shaadi' or Wedding Season, in our little city!
It is what adds the sugar and spice in our chilly months of winter. From the wedding food to the lit up houses, the blaring sound of distant music, and traffic all around; winters would never be the same without all the couples getting hitched! However, what makes this season more exciting than the rest are the PICTURES!

The chance to flaunt all the painfully pre-planned outfits finally arrives, and cannot possibly be complete without our friends. The wedding photographers!

If you haven't booked your wedding photographer yet, this article is for you!
Here are the top five famous wedding photographers in Lahore you definitely need to know about!

The Videographers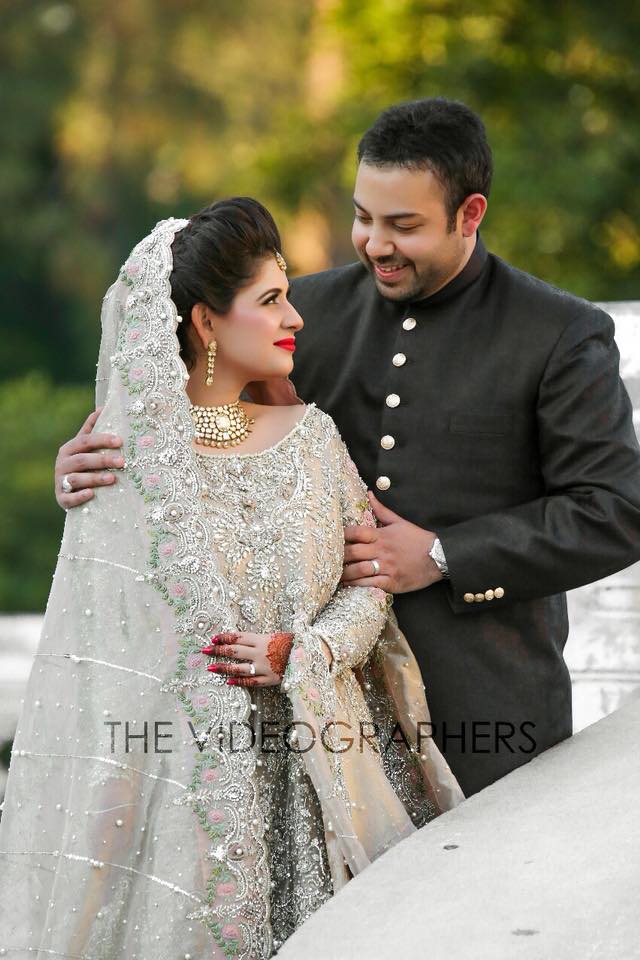 These groups of young and innovative photographers come up with some of the best wedding videos and pictures. Moreover, they are cherished by their clients.
Their choice of location of wedding shoots are mostly old-world locations in androon sheher. As expected, most of these iconic pictures include backdrops such as the Badshahi Mosque and the more rustic Masjid Wazir Khan.

These make for stunning spots that create an aura of romance and tradition that are characteristics of Pakistani pride. Alongside good results, The Videographers are a breeze to have at the wedding. It is so because they have less of a professional and a more easy-going and relaxed approach to their work. They capture candid moments perfectly and relax their clients completely. Moreover, they ease them into the ideal mood and then capture the most amazing memories! https://www.facebook.com/pg/thevideographers/photos/?ref=page_internal

Studio Afzl

This group of experienced photographers has been helping seal the deal since the 1980s. Interestingly, they possess a charm in their pictures that is personal and all about the couple.
From their family to their friends, these individuals figure out the level of importance each member of the bride and groom's family and friends hold, and capture heart-warming pictures of these relationships on their camera films.

Similar to the videographers in this respect, they have a unique eye for capturing candid moments and happy people in their element. Their wedding albums consist of a collection of unforgettable and beautiful images, representing what Pakistani weddings are all about.

It is highly refreshing to get value for money when they work so thoroughly.
You will have no regrets if you get this team on board peeps!!
HS Studio by Bilal Saeed
This particular studio has worked with and learned from one of the best photographers who recently and unfortunately passed away this year- Bilal Saeed.

Known to cover almost every big event for many years now, his coworkers continue to carry on his legacy by taking phenomenal photographs, capturing the event decor beautifully alongside the guests at it.

Their work often pops up on social media forums, impressing those that stumble upon it.

With a traditional style of capturing images of brides, grooms, and events, they highlight the basic theme of weddings and are a delight to have as part of the wedding crew.
Irfan Ahson
Also among the big guns, this photographer and his crew cover some of the biggest, most grand weddings of Pakistan. Although they come with a hefty package.

They cover weddings of well-to-do families that often have elaborate decor and outfits prepared for the wedding. Interestingly, they capture all of it fruitfully.

Giving the people what they want, they are definitely saving this spot on our list!
Aiesh Photography
Here is a company that takes the same kinds of pictures as those mentioned above, and that too for much less than the big guns have to offer!

With reasonable packages for pre-wedding, wedding, and studio shoots and much more; they can get the job done excellently, providing value not to mention (again) for less money!

Their shots of brides alone and with their grooms are absolutely magical, playing with focus and angles they manage to truly make the couple stand out on their special day.
Alivation Media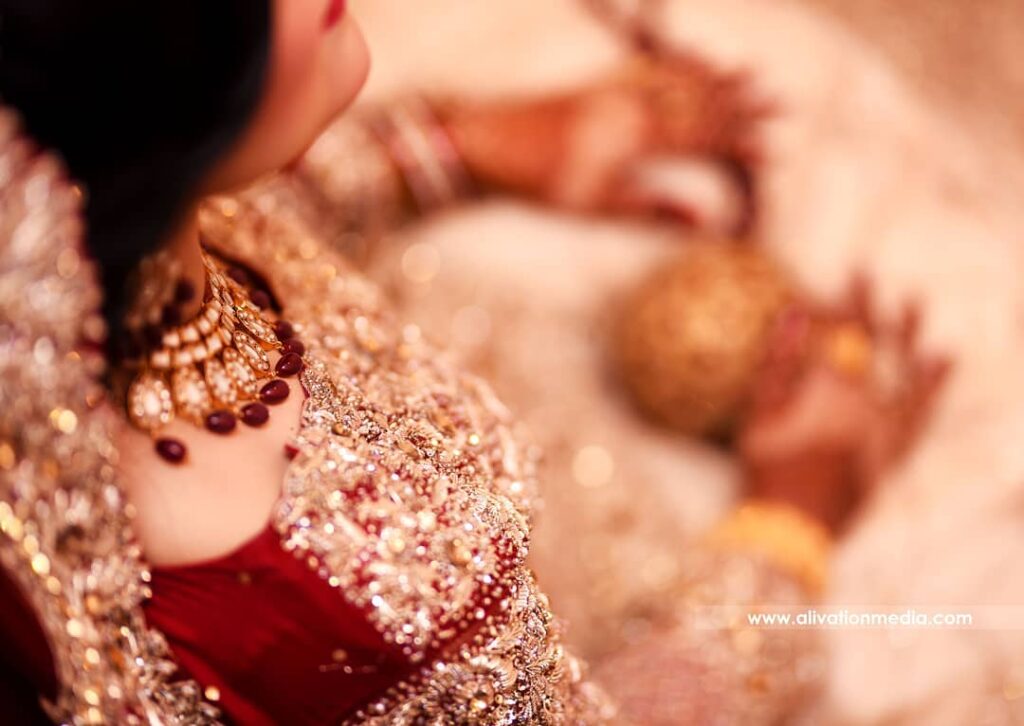 Alivation Media is an ideal wedding photography and videography company. Indeed, they profoundly offer incredible services by making your day extra special. The picture quality is great and the video quality is HD. Most importantly, the crew is friendly and makes sure the couple is comfortable before starting the shoot.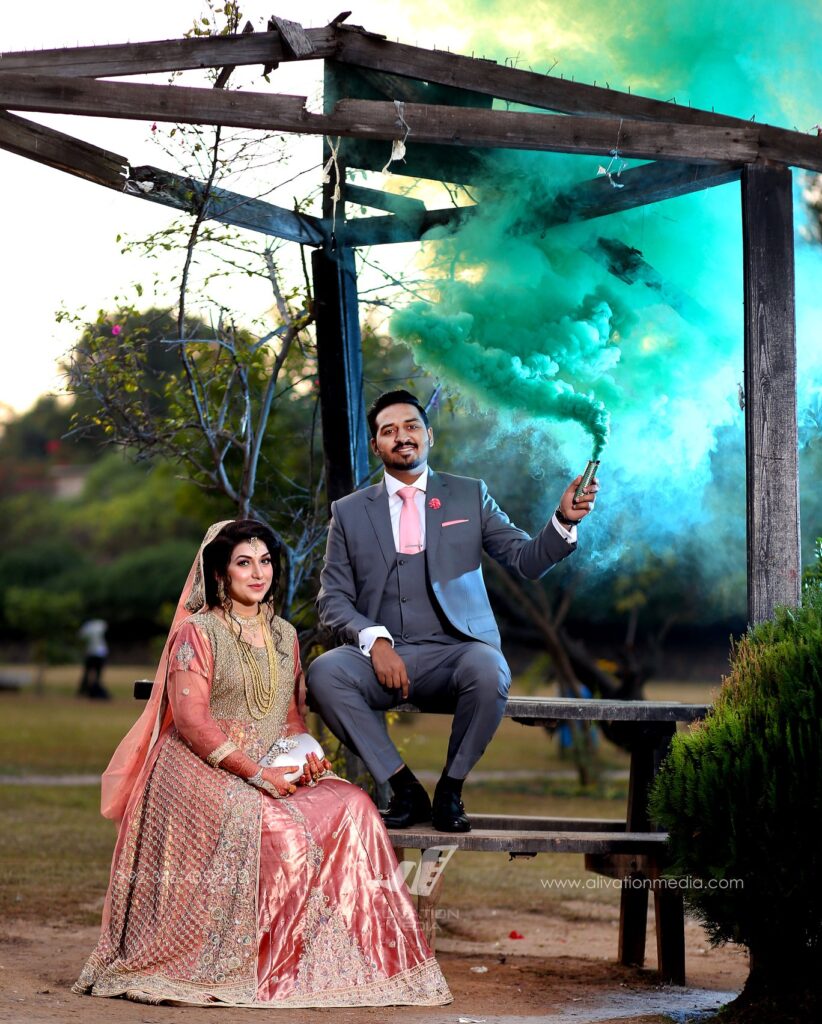 Alivation Media has a lovely traditional style of capturing your special moments. However, the best part is that this team is extremely affordable and can easily travel nationwide for their clients. Indeed, from couple photoshoots to bridal photography, from covering your wedding events to creating beautiful video reels; you name it, they do it!
Check out their Facebook and Instagram page to book them.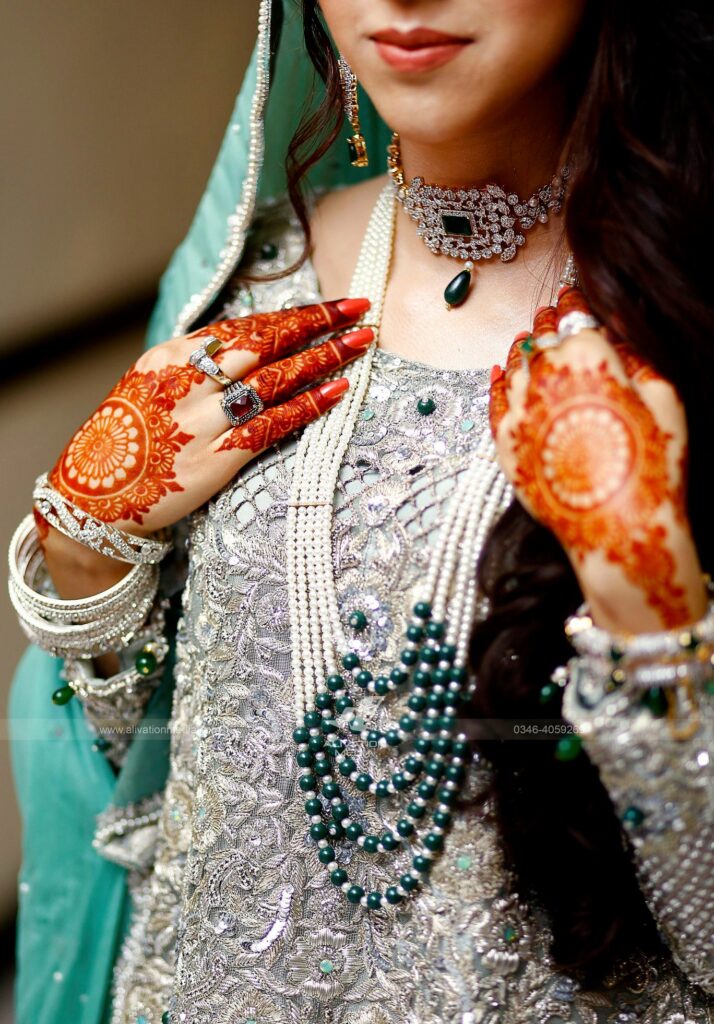 https://www.facebook.com/AlivationMedia
https://www.instagram.com/alivationmedia/
So get ready and let the Shaadi Season begin!