Our editors have made a list of the very best of almost everything in Lahore. So whether you are visiting the walled city from Karachi or just happen to be an introvert living in DHA who wants to know his city better, we have got your fix.
Shopping malls haven't always been Lahore's strongest quality. A lineage that boasts of dead-ends like Panorama, Pace and Fortress finally saw a genuine small-scaled shopping mall when the Bahra Town-owned Mall of Lahore opened in one of the most securitized areas of the city. The best mall right now, however, would definitely be the Nishat Group's Emporium. Located in Johar Town, the 2.8 million square feet mall is quickly becoming the place to be for those who ride with leather wallets – although this title may soon go to the huge Packages Mall (DHA) that will soon open it's doors to pickpockets and window shoppers from all across the city.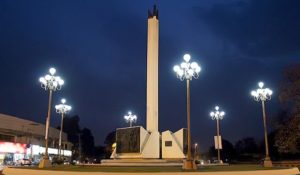 The very best residential society
Lahore Cantonment. There's absolutely no arguing here – the only thing that may come close in Upper Mall but the area is quite small and is not a separate residential community per say.  Lahore Cantonment is green – and we are not talking about the seasonal flowers and small tree shrubs planted by the PHA all across the city. We are talking large, thick green trees that provide shade to the whole road. And then there are the other features: safety, a family-based culture, a lack of commercialization and everything you expect from a good army town.
The very best foodies hotpot
MM Alam Road. Many other contenders (Y Block, Main Boulevard) have come and gone, but nothing beats the middle-upper urban class vibe of MM Alam Road. Located in an area literally flooded with hundreds of brands international and local, MM Alam has become the go-to spot for all food brands trying to make a mark in the big bad world of Lahore.
The very best bookstore
There might be bigger bookstores (Variety), older bookstores (Ferozesons) and more refined ones, but Readings beats them all with it's ability to mix the old with the contemporary. With a wide variety of genres, hances are it will have the book you are looking. Infact, a walkthrough of the bookstore will make you wonder who these people are that actually read this within Lahore. I mean, come to think of it, the average's Lahori conversation doesn't go much farther than food and PTI, so finding a whole bookshelf on niche subjects does come as a pleasant surprise.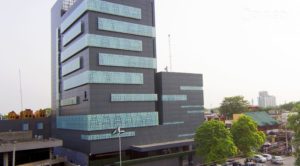 The very best hotel
For a long time, there were only two options for foreigners visiting Lahore: The Avari Hotel and the Pearl Continental. There is now another option, and it far exceeds the first two when it comes to the most important thing in the success of a hotel: luxury and hospitality. Sure, Avari and PC are spread over acres and have a variety of facilities, halls and restaurants that are difficult to match, but if you're a traveler who simply wants to check-in to a good luxury room at the dead centre of the city, The Nishat is the only option you should look towards.