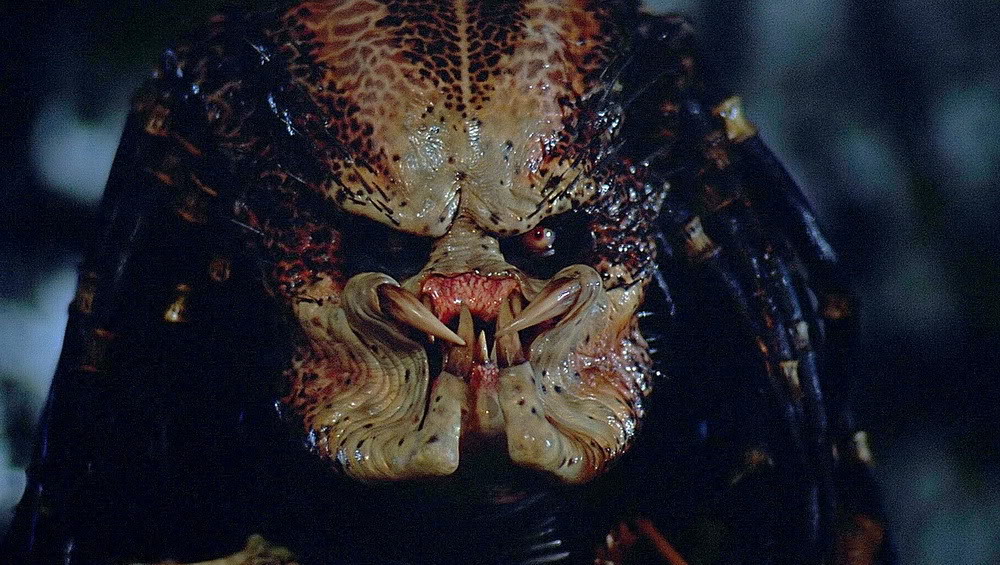 Hurry! Get to the Choppa!
Cinematic gold, isn't it? The 1986 Sci-fi classic has not only stood the test of time, but it has exceeded it's status as a cult classic to be rightly seen as the 'quintessential 80's Sci-Fi Action Film'. This is especially true in India and Pakistan, where it's difficult to find a soul that hasn't seen this piece of cinematic gold at least once. So, how exactly did the film manage such a lasting impact? We look at the main ingredients, some obvious and some subtle.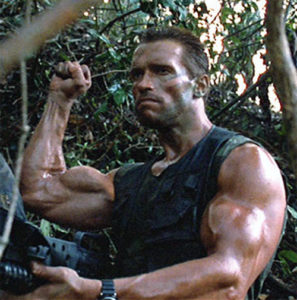 It's Ahnold, baby.
The film cemented Arnold's place as the top action hero in Hollywood. It was Arnold in all his mid-life glory: a toned down body as compared to his earlier body building days and all the swag in the world. Want to believe us? Just check out his cigar-smoking entrance in the movie's beginning.
With Arnold posters being a staple of each desi gym in India and Pakistan, you can't help but imagine how much love this movie gets from budding bodybuilders. Just ask any desi body builder and he will tell you how it's the first film in which Arnerld paijan meets his match (and gets a whoopin'.)
Alan Silvestri's theme and background score
The ultimate background score. Raw yet calculated. Powerful yet graceful. The Alan Silvestri theme music is probably the best of any action or sci-fi film of the 1980's. It makes you get out of your seat with your hunting rifle and head to the jungle.
The catchphrases
Mark my words: no film in history as many memorable one-liners as Predator. These are some of the greatest B-grade action film lines in history.
If it bleeds, we can kill it.
In fact, soon enough you will realize that the whole film consists of action sequence after action sequence peppered with about a hundred one-liners every few seconds.
The CIA got you pushin' too many pencils.
The Predator
Let's face it. The Predator is the greatest extraterrestrial mofo to ever hit the big screen. A dude who hunts men for trophy, what could be more wicked than that? The film is also much better than any of the sequels, although we must admit that Predator 2 is much better then the critics will have you believe so.
The Quintessential 80's Action Film Ingredients
Ensemble cast. Pure male chauvinism minus the pretentious feminist insertions. A villain with no ethical ambitions. Muscles. Big guns. A huge brawl in the end to finish it off. What else could one want?