When Donald J. Trump stepped into the White House, it seemed as if we had completely overestimated our ability to judge electoral results and political futures. But being homo sapiens, we must do we what we do best: make predictions even when we have no idea what our next meal will be. Our team therefore has assembled a list of reasons why we feel that Imran Khan's political crusade is now a sure-fire dead end.
Basic Human Biology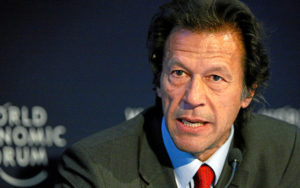 Imran Khan is 64. And although he's probably the healthiest 64-year old in Pakistan, there is little doubt that he has, at the very best, has 2 more elections to go before science begins to take it's toll. Unlike the Sharifs (thank God), Khan does not have a lineage of conditioned-from-birth politicians waiting in the arms (Maryam and Co.) Add to that the diminishing appeal of a substantially older Imran Khan towards the youth and this is an equation which does not seem to optimistic. Unless – ofcourse – Mr. Khan can pull off a Bernie Sanders.
PML-N actually did some work this time around
PML-N has not done wonders. Infact, they have just been barely effective in most public domains. But the effort is there, especially when it comes to the crown jewel that is Punjab. PML-N – all it's vile antics and idiosyncrasies aside – has stepped on the gas to ensure that PTI does not get any room whatsoever.
While the long-term feasibility of their biggest projects is definitely questionable, it needs to be understood that this is a country that has not had an effective government in decades. The expectations of the public, therefore, are spectacularly low, regardless of what it said on television.
Poor Captaincy & Mis-Fields
Even the biggest fans of Imran Khan have had their hair-pulling sessions once every few months. Imran Khan has a penchant for making political blunders: whether it's making ridiculous statements and challenges or taking the wrong side at the wrong time. Additionally, he has never once come out on the winning side when it has mattered the most.
This held true even last month as the Panama Leak case decision was announced to the public.
The Bilawal Bhutto factor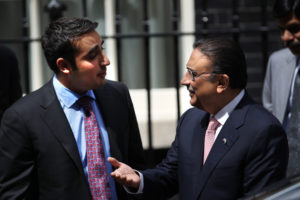 The PPP and it's megalomaniac leader Asif Zardari are not going to rest until the Pakistani Harry Potter gets his butt on the throne. While PPP's popularity has gone done in North Punjab, the Bhutto name still holds great power across a large area of Sindh and South Punjab. Any false move by the PML-N, or it's inability to provide electricity on time, will lead to a resurgence by the PPP, who will seek to bank on it's Chairman, the younger Zardari.