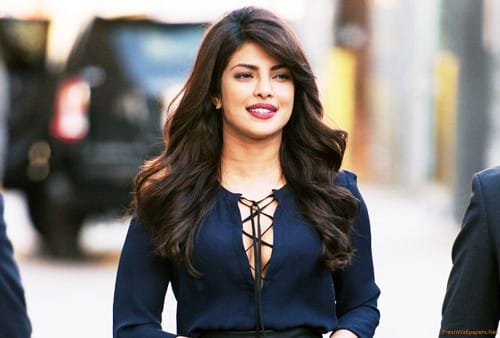 Another wax statue unveils on 18th June 2019 welcoming Priyanka Chopra to London…
Priyanka Chopra has taken the world by storm and we have her professional graph as a proof of that. Not only did she almost break the internet when she chose Nick Jonas (American singer) as her life companion but her iconic style, signature smile and attractive personality are what make her slay globally!
The Desi Diva knows exactly how to keep her loving fans captivated with new projects as well as her intriguing personal life activities.
The Statue
She has done the same yet again through her brand new wax statue placed in London in her honor.
Priyanka Chopra was honored with a life size mesmerizing wax statue by Madame Tussauds earlier in New York on 7th February 2019. Unsurprisingly, she couldn't believe her eyes because of the amazing intricacy and detail.
The artists at Madame Tussauds recreated Chopra's 'lady in red look' from 2016 Emmy Awards where the star wore a Jason Wu outfit.
Why this pose, you ask?
Well, how else could she flaunt her incredible diamond ring gifted by Nick Jonas! 4 months apart- 2 days ago, Chopra is honored with another breathtaking wax statue by Madame Tussauds, this time in London.
I mean, check out the detail guys!
If you are wondering how it was done, here's a glimpse of the 'Behind the Scene!'
Priyanka Chopra's fresh wax statue artistry was sketched on the Golden Globes 2017 appearance where she donned a completely awe-inspiring golden sequin gown. The gown was made by none other than Ralph Lauren.
Her gold shimmery drape made her Desi features pop out and oh, do we love that lip shade on her or what!!!
Deserving or Not?
While some thought Priyanka wasn't worthy of another wax statue as a tribute, others commented negatively on her appearance (plastic looks!).
Here are a few more pictures to feast your eyes!
And here is the original picture:
Didn't the artists do an incredible job?

Well, one thing that we are sure about is that this '7 Khoon Maaf actress' is bound to keep her fans looking and waiting for more!

Reference: