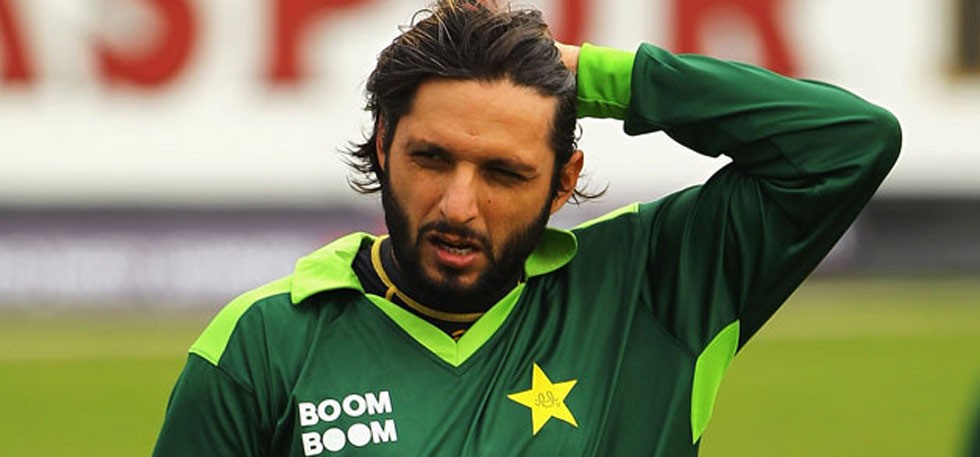 "A farewell match is my right" – Shahid Afridi
These golden words were uttered by Shahid Afridi just a few weeks into his retirement. The underachieving allrounder mustered a prolonged career spanning three decades and went on all media platforms to demand a farewell match. The PCB didn't seem so interested at the time.
However, the tides have turned.
The PCB has made farewell offers to Shahid Afridi but it seems the latter has had change of plans. Shahid Afridi has gone on to social media to inform the world that he wont be accepting the PCB's offer due to 'commitments'. What possibly could be more important than a memorable, and some what deserved farewell match is a complete surprise to us.
Thank you for the meeting and farewell offers @najamsethi. Unfortunately due to my commitments I won't be able to take them 1/2

— Shahid Afridi (@SAfridiOfficial) April 28, 2017
Afridi being Afridi, he goes on to take credit for the farewells being afforded to Misbah & Younis, who have announced their respective retirements at the end of the West Indies tour.
My desire was to set a new trend. I'm very happy that Misbah&Younis are getting proper farewells. I hope this trend will continue in future.

— Shahid Afridi (@SAfridiOfficial) April 28, 2017
Full points to Shahid Afridi for being his contradictory egoistic self for turning down an offer he was literally begging for a few months back. This is apparently a showcase of 'self-respect' for how PCB treated him earlier, further confirming his entitlement complex.
Let's keep our fingers crossed so that we don't see another Afridi press conference announcing his return to international cricket.
The following response best encapsulates the reaction of his followers on twitter:
Lala see my bio pls 💕
How's my header 😍
Want a fav :') please lala !

— -Pesho Afridi 🇵🇰 (@Miss_Pukhtana) April 28, 2017
Simply put, the responses were exactly what you expect from an Afridi fan: 'Love you Lala' message', poems about love, jokes about Pathans, and famous quotes about self-respect. Not one rational, well-thought out reply. 
Thank you for engendering a whole generation with the stupid bug, Mr. Afridi.