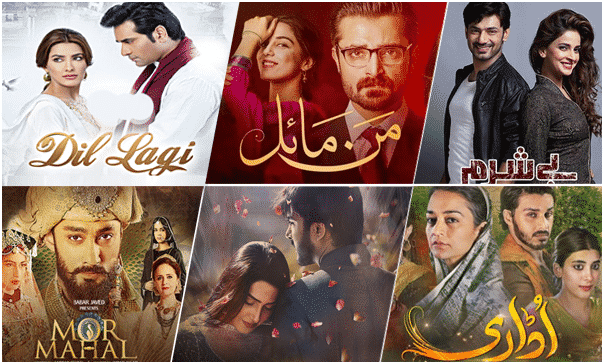 Watching famous Drama serials on PTV with the entire family clan gathered in the lounge is one memory all of us share! PTV was the only channel broadcasting on Television back in the day and kids as well as adults, likewise, enjoyed the drama mania to the max.

From watching Ankahi, Ainak Wala Jin, Tanhaiyan, Alpha Bravo Charlie and Alif Noon; the dramas we produce and watch today have for sure evolved to a whole new level.

Here is a list of 5 Pakistani Drama Series which have forced us to open our eyes towards Taboos we've been running from since a long time. Especially in Pakistan.

Udaari
A HUM TV special, Udaari is a Momina Duraid Production, penned down by Farhat Ishtiaq.

Udaari is a famous series which is believed to open the eyes of people towards the reality and taboos of our society. The Serial depicts the prevalence of social and economic marginalization of women, especially those belonging from the lower working class along with heinous issues such as child sexual abuse and child labour.

These issues are commonly not spoken about in our society and are brushed under the rug instead of looking for solutions.
Udaari is a series which has not only showcased these issues beautifully but has also provided solutions for its termination by working alongside Kashf Foundation (a non-profit organization aiding women become independent and aware of their rights in the society).

Cheekh
Another famous series which is currently airing on ARY Digital is 'Cheekh'.
It is scripted by Zanjabeel Asim Shah and directed by Badar mehmood starring Saba Qamar and Bilal Abbas. It is a magnificent series which again raises the important social issues of suppression of women and silencing their voices.
It is an out of the box idea as it does not connect a failing love story or a psychological illness to the issue, but it takes a mysterious and an intriguing turn towards the alertness of the subject of rape and women empowerment.
The audience is eagerly looking for upcoming episodes and it is definite that the series has struck a chord in their hearts!

Watch teaser here: https://www.youtube.com/watch?v=Dy8g9JvnpOE


Khuda Mera bhi hai
This drama aired on ARY which catered to a significant and critical issue which for once does not only involve women.

This is a series based on the consequences on the birth of an Intersex child in our society. The series had tapped the hearts of millions of viewers, some of whom might have refused to accept this reality earlier. It speaks about the issues of awareness and acceptance of such conditions in our society as well as the need to provide equal opportunities to such children and beings as they deserve to live a secure life with every bounty that any other child may deserve.

Watch teaser here: https://www.youtube.com/watch?v=qZRAdlt3JoQ

Baaghi
Baaghi was an outstanding series which aired on Urdu 1 and it spoke about more than one social issue which is still deeply prevalent in our society today.
From silencing women in rural areas to touching the topic of domestic violence and exploitation of women in the across the nation; Baaghi knocked on deep seated fears in our hearts and the cry for justice is never going to die down.

Moreover, towards the end, it highlighted another taboo of our society known as killing in the name of honour. Baaghi has since been an impactful influence on our minds.

It was biographical based on Qandeel Baloch (a famous Pakistani girl) who was murdered by her own brother in the name of honour killing!
Trailer: https://www.youtube.com/watch?v=NQB-MjnTeP4

Sammi
Sammi was an eye-opening drama which was showed on HUM TV starring Mawra Hocane as Sammi.
It displayed a common taboo practiced in our society where the girl is forced to pay for her family's mistakes. Sammi, in the series, was forced against her will to marry a man after her brother killed her fiancé right before they were about to get married.

This series depicted the social taboo in our society like non-consensual marriage, dowry and marital rape and the creators wished to talk about these issues in order to create awareness and break the silence.
All these dramas along with numerous others have opened our eyes towards the darker truths of our society and have encouraged us to work towards making this world a better place to live in for all of us.

Share your stories to help make a difference!
Reference: