I am a wanderer at heart and nothing excites me more than the simple prospect of traveling. While a lot of people prefer traveling by air, I have my heart set on local road transports. Not only do they connect me to nature but they also help enhance my experience. However, not just 'any' busses will do the trick!
Hence luckily for me and people like me, there are some absolutely awesome bus services in Pakistan which are trustworthy, up to the mark, affordable and comfortable.
Visiting Pakistan for the first time or is traveling by public transport giving you chills? Worry no more, read on and learn about the top 3 trustable bus service names of Pakistan.
Daewoo Express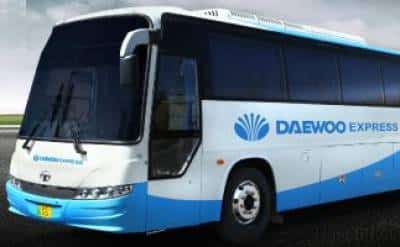 In fact, the first of its kind, Daewoo Express is the trend-setter as far as organized and luxury bus transportation is concerned.
Since its inauguration in 1997, it has greatly improved its services and has maintained its standard of providing safe and comfortable transportation to the passengers.
The Fare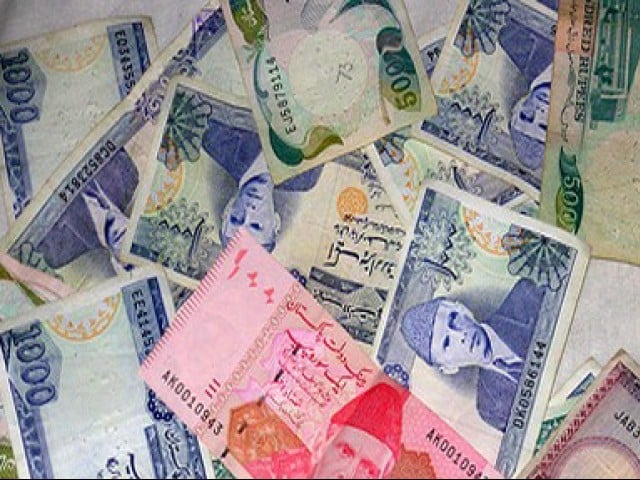 The fare really depends on your destination. That said, the fares are not that high to begin with. For example, if you are traveling from Lahore to Islamabad, the fare ranges from RS. 1200- 1700. Moreover, the fare also depends on the type of Daewoo bus you are opting for.
Daewoo Buses
The Daewoo express offers luxury, premium gold class, single and double sleeper options. Firstly, the comfortable reclining seats make up for the tiring journey. On the other hand, the sleepers are for long-distance traveling only.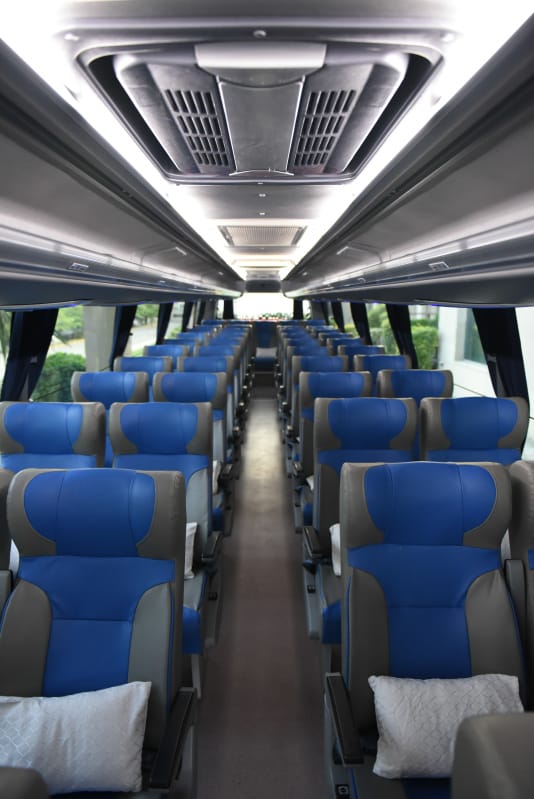 In-Journey Services
In regards to that, the bus crew; including the driver and the hostess are all well-trained and ensure a safe and smooth journey.
Entertainment
Further, all Daewoo buses are well-equipped and provide the passengers with audio-visual entertainment.
Snacks/ Meals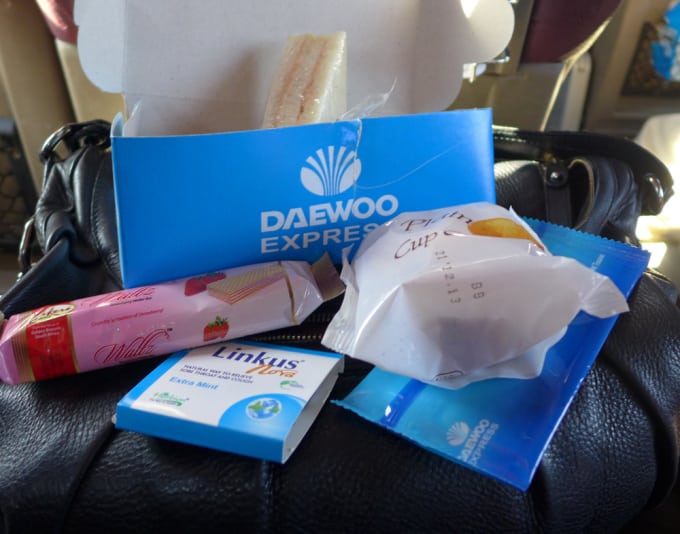 Depending on the travel time, all passengers are given snack boxes. Thus, these snack boxes generally consist of a well-balanced meal of a sandwich/burger, a pack of chips and a muffin. Additionally, complimentary drinks and water is served throughout the journey.
Q Connect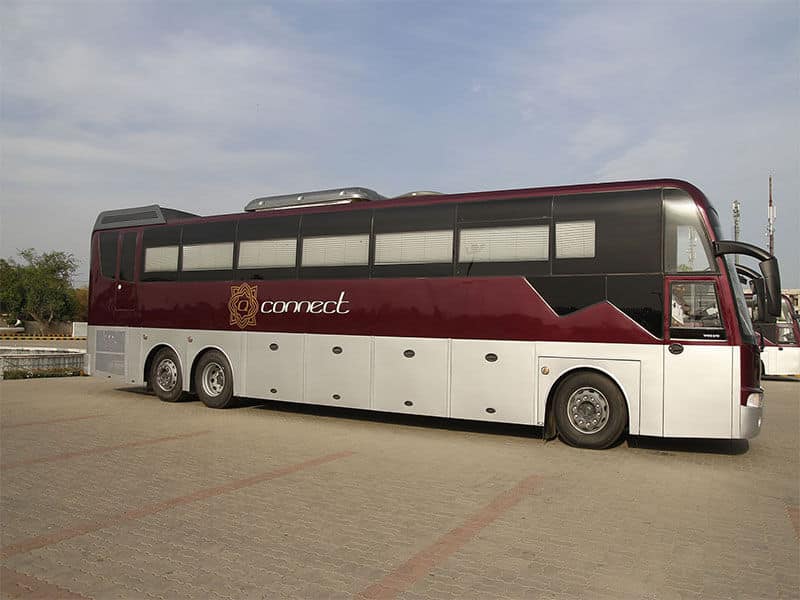 Q connect buses have literally redefined luxury and class!
They were launched in 2016 and there has been no looking back as far as lavish bus travel between Lahore and Islamabad is concerned!
The Fare
In sum, the fare is RS.3650, one way and trust me, it is worth every single penny you spend.
The coolest Bus ever!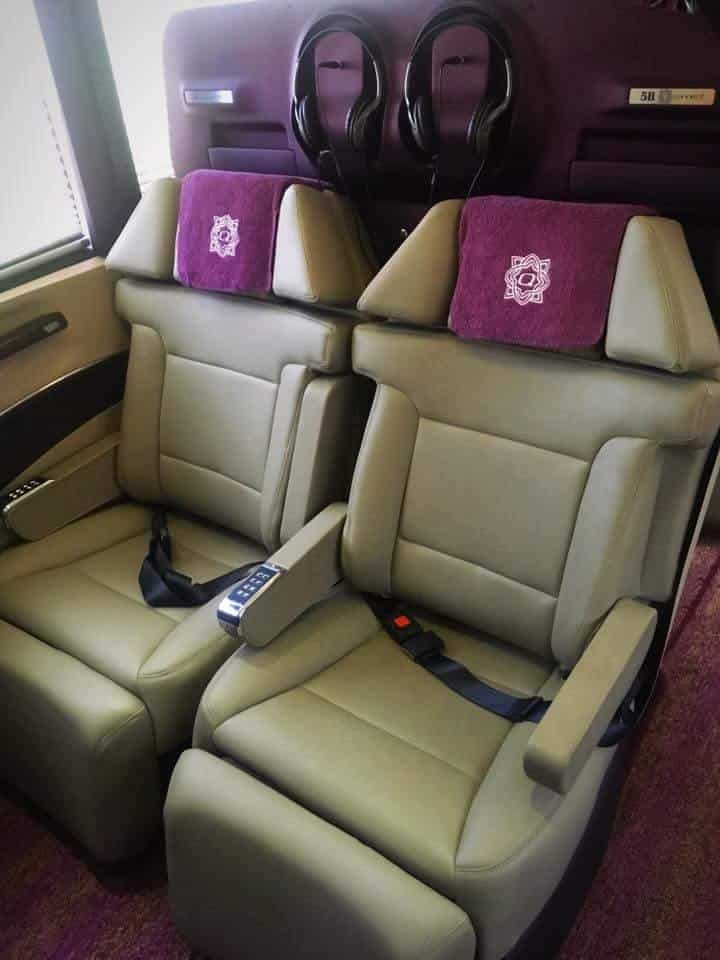 Certainly, all Q Connect buses are 'Volvo' which is a huge name in itself. Additionally, all the Q Connect buses have a 21-seat capacity, with each seat being a 24-inch Club class luxe design. Surprisingly, all seats have calf support to ensure that you travel comfortably and relax as much as you can.
Trust me, the experience is uh-mazing!!!
In-Journey Services
Q Connect is the epitome of comfortable traveling in style. In particular, the staff is hospitable and cooperative. Further, Q Connect offers a huge variety of entertainment options too.
Entertainment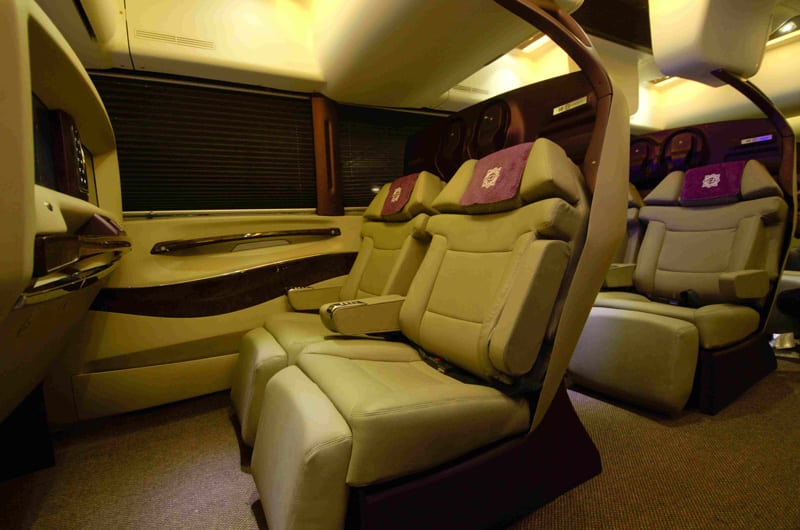 Interestingly, each of the 21 seats is provided with a 21-inch screen in the front which is powered to satellite television. Consequently, you can access your favorite dramas/ movies and sports on the go. A gaming console is also provided for each seat!
Might I add that you can use free wifi too! Woohoo.
Internet
You don't have to use your own mobile data. Phew!
Fortunately, there is free Wi-Fi available on the bus so that you stay connected to the world.
Meals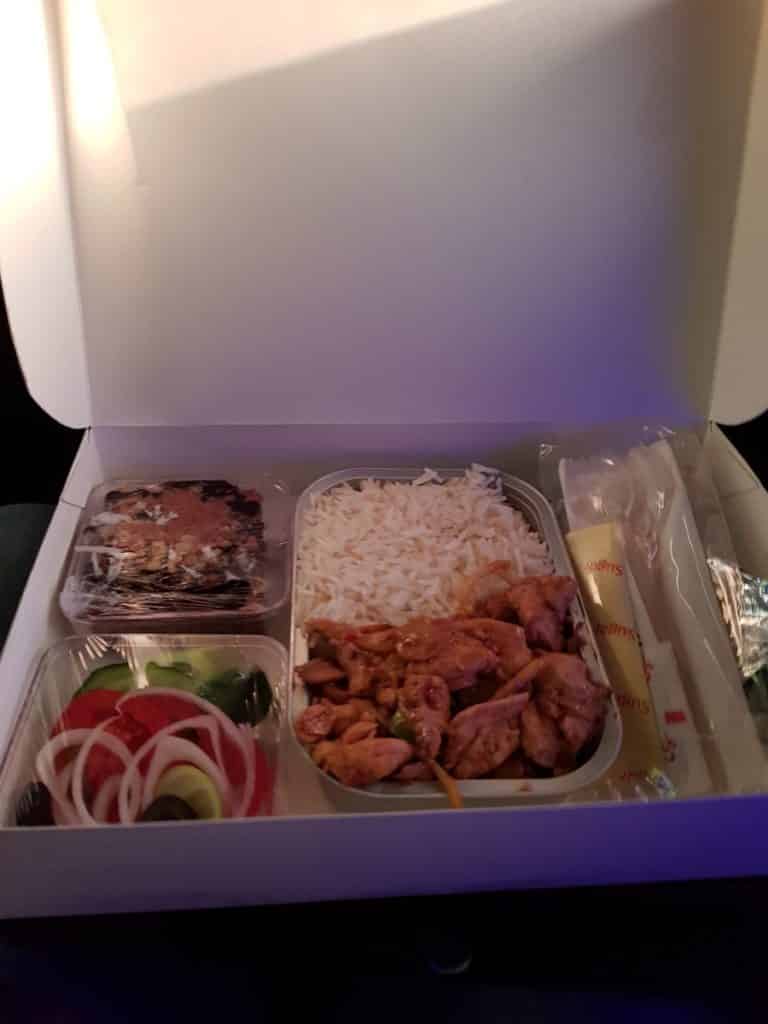 Besides being offered delicious coffee and tea, all passengers are treated to hot meals that are prepared fresh which cater specifically to the passenger's tastes.
Hence, from fast food to Chinese to Thai food; you name it and it is there. Thus, all you have to do is read the menu and order away.
Bus Washroom
What? How more convenient could it get? Fortunately, Q Connect has an inbuilt washroom.
Bilal Travels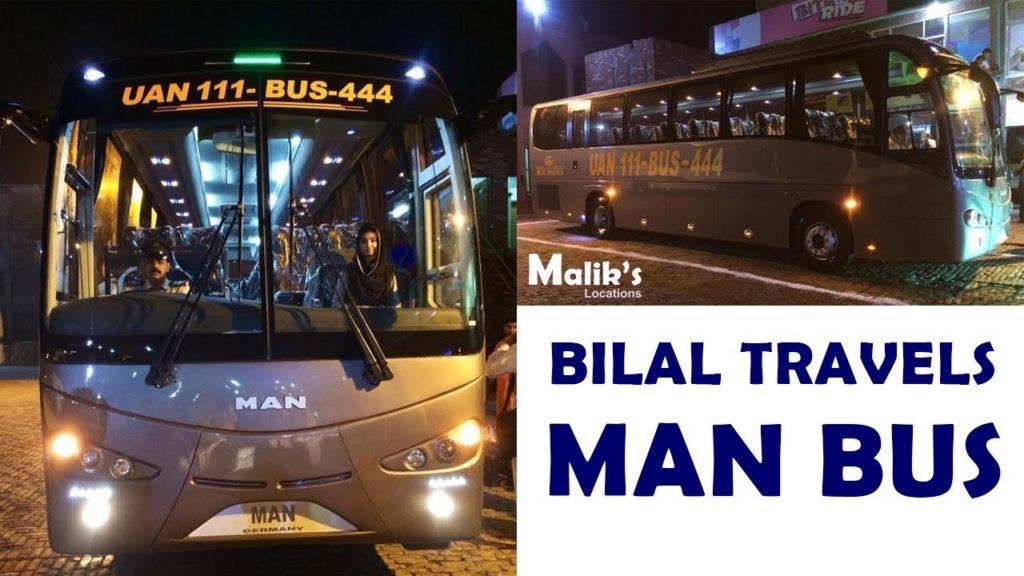 Although Bilal travels has been in the transport industry for a number of years, they diversified into providing bus transportation just a few years back. However, they have bus terminals in all the major cities of Pakistan.
The Fare
To summarize, fares depend on your destination. However, they are on the affordable end. One-way traveling from Lahore to Rawalpindi costs around RS. 750- 1500.
In-Journey Services
Namely, the staff is hospitable, the buses have comfortable, reclining seats and all buses are air-conditioned.
Entertainment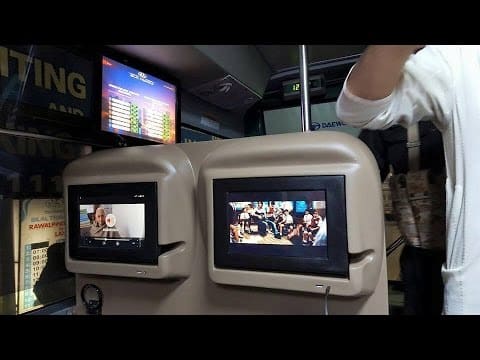 Further, most of Bilal Travel buses have two LCDs with latest movies being played on them throughout the journey. Nevertheless, the new buses have individual screens for each seat.
Meals
Again, depending on your traveling time, lunch or dinner is served by the staff. It usually consists of a sandwich, a pack of crisps and either cold drinks or juices.