Out of all the movies that have released on Eid-ul-Adha, I am more than super-thrilled about Parey Hut Love. Nevertheless, if you don't know what I mean, take a look at the official trailer yourself!
Another typical Pakistani movie? What to expect
Especially, when it is based on the famous rom com 'Four weddings and a funeral', what else can you expect other than a lighthearted fun movie which everyone can enjoy.
To summarize, astellar cast, beautiful scenery, awesome direction and some really catchy songs; nothing can go wrong here!
However, if the thought of watching just Shaadis on the big screen is giving you chills, here are some mind blowing BTS from the film. Firstly, these pictures will totally make you wana be a part of the cast and crew – Just like me! Secondly, they will entice you to watch the film right away!
Let the show begin…
The leading ladies, Maya Ali Khan and Zara Noor Abbas bonding together in the picturesque Muzaffarabad and Kashmir.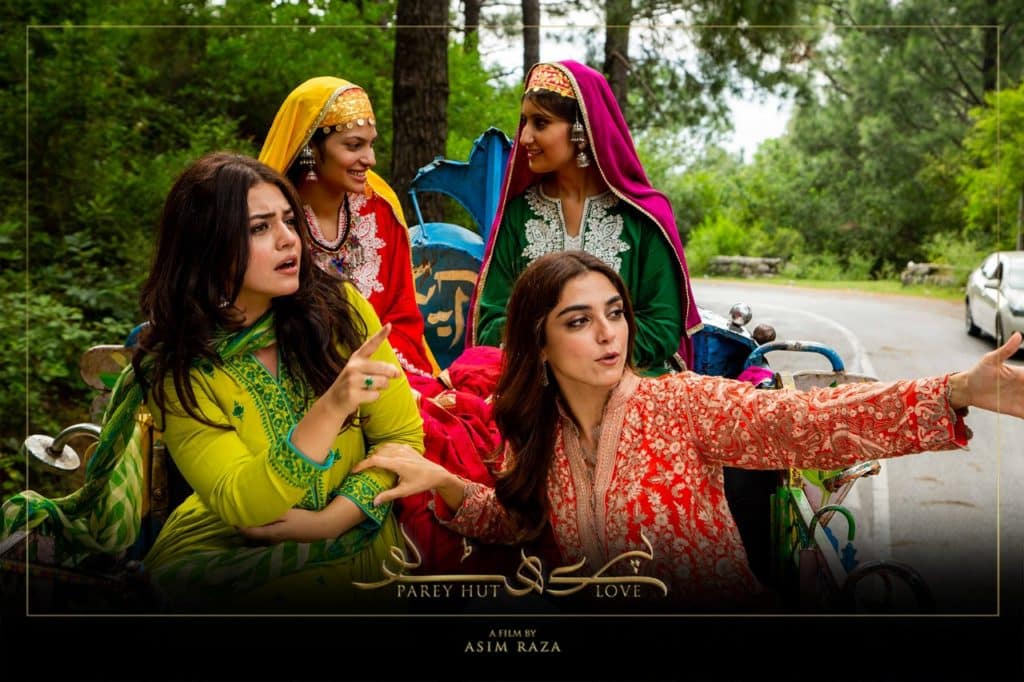 On the whole, any shoot is incomplete without an all-star epic selfie, especially if Ahmed Ali Butt is the one capturing it!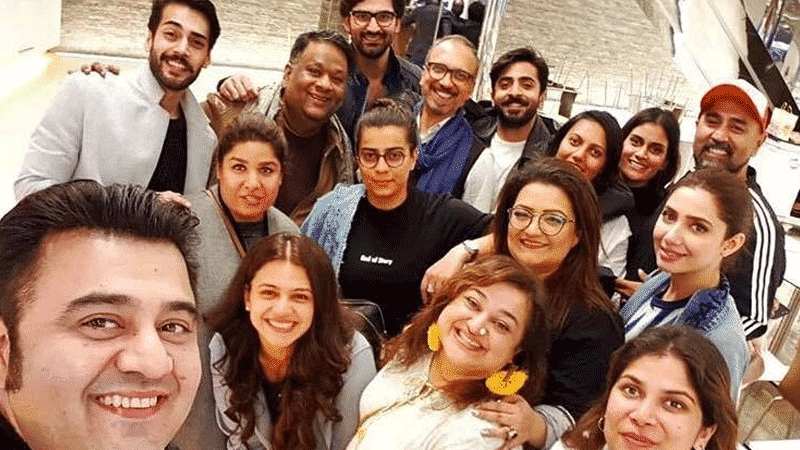 To the right, cruising on the set, Maya Ali with Zara Noor are all smiles! No challenge is big and hard enough for them.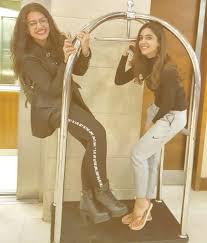 No messing around with my food, okay?
Interestingly, Maya Ali and ShehryarMunawar share a laugh and maybe some food, too!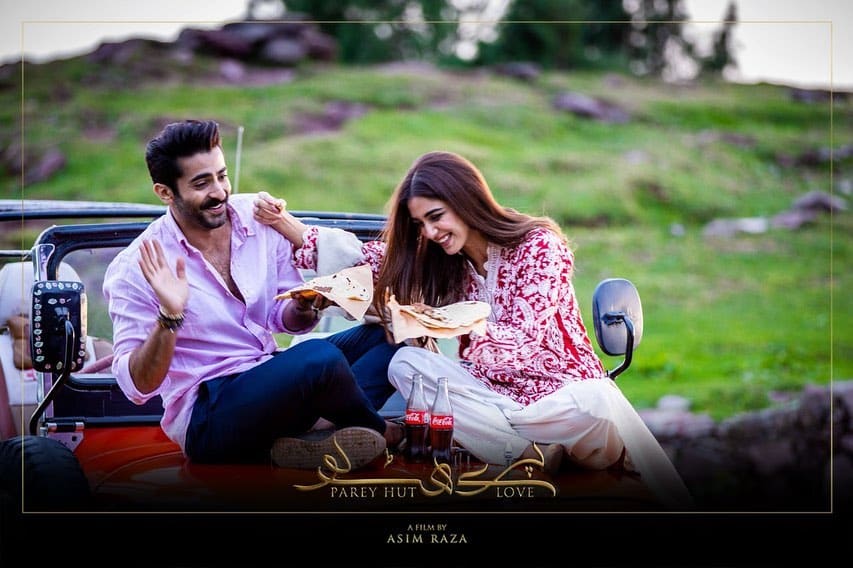 Besides the cast, Asim Raza all smiles too. Even despite a huge task ahead of him. Let's wish him and his team all the success.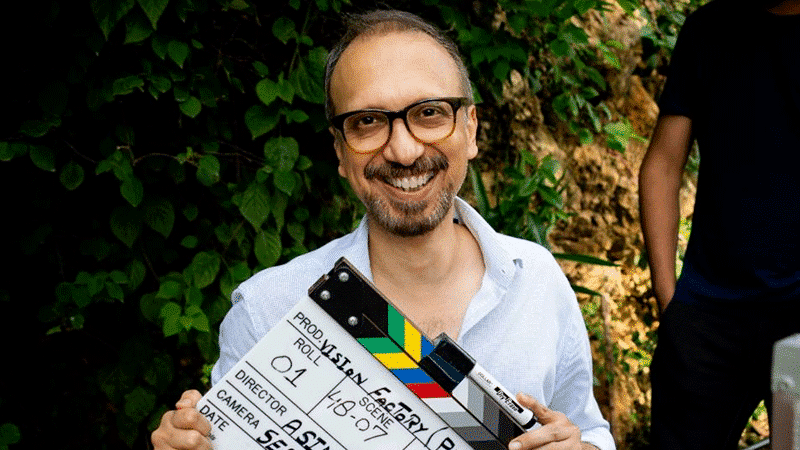 Oh wow! A big, fat Parsi wedding.
Moreover with a mix of some catchy tunes, dancing, and glamorous outfits.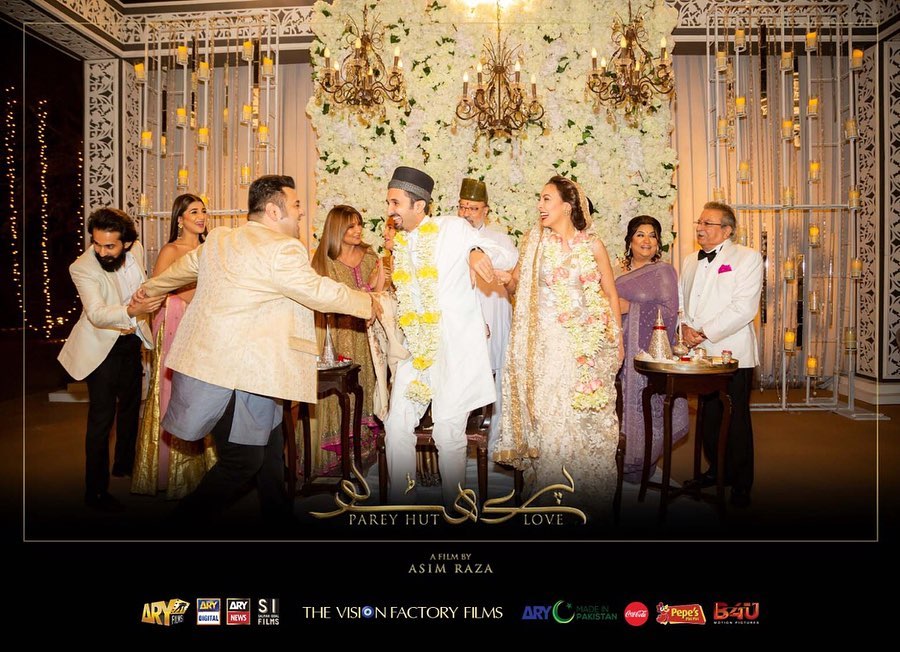 Significantly, the unsung heroes and the hard-working crew of the movie sweating it out behind the cameras.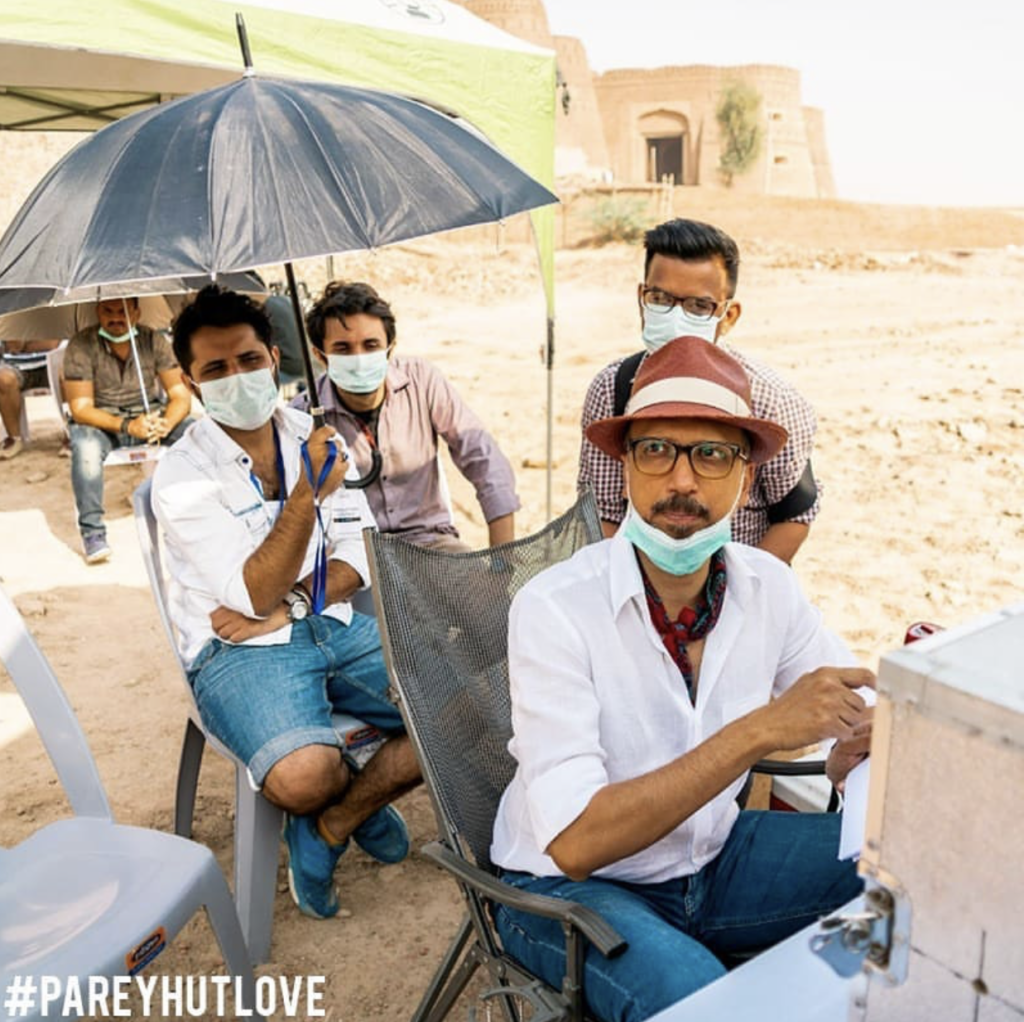 Surprisingly, Meera-jee giving some dance lessons to Zara Noor and looking equally graceful and gorgeous.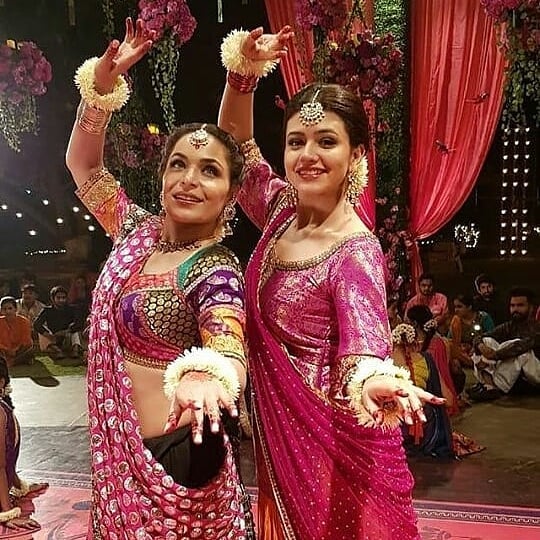 However, is that Sonia Jehan that I spot grooving to a desi, wedding song?
Do I need to add that she looks drop, dead gorgeous?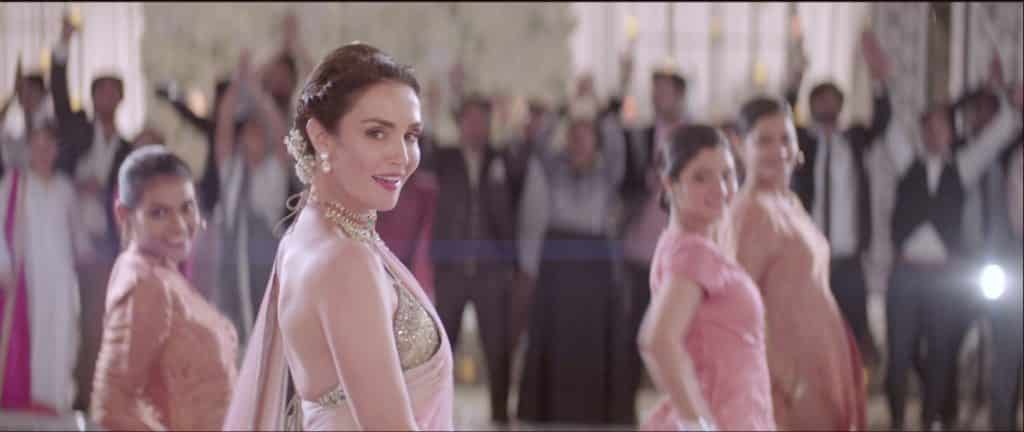 Nevertheless, you just can't say 'No' to a fun-filled selfie when you have Ahmed Ali Butt with you.
Yes, you saw it right! Asim Raza and Sherhyar Munawar are in a deep conversation with Fawad Khan.
Maybe they are convincing him to join the bandwagon! Guess you'll have to wait and see!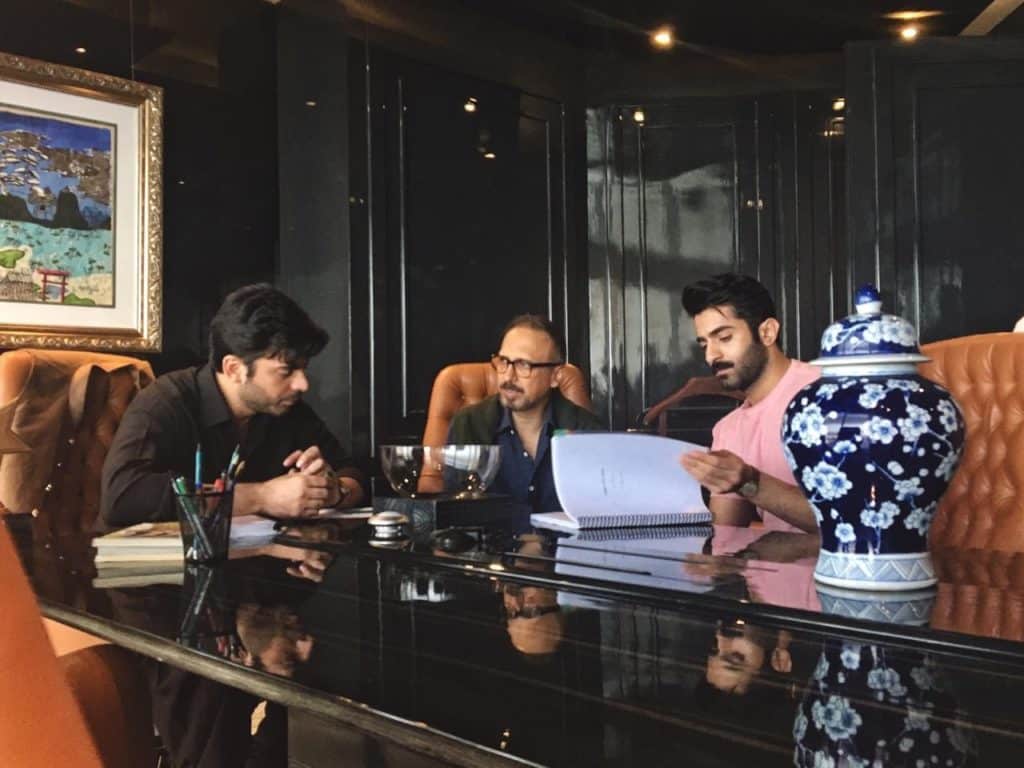 On the other hand, we spotted Sheheryar Muanwar. Is he texting someone or taking a selfie?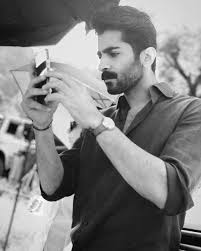 Friends on-screen and friends off-screen!
In particular, it is always good to see two strong female leads in a movie uplifting each other.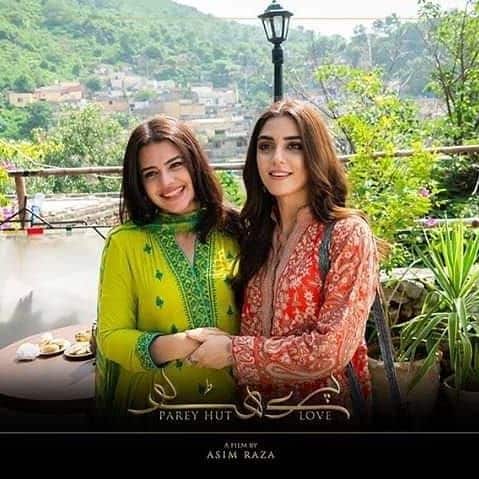 Is Adnan Ansari, the makeup maestro, photobombing a candid shot of the two lovelies?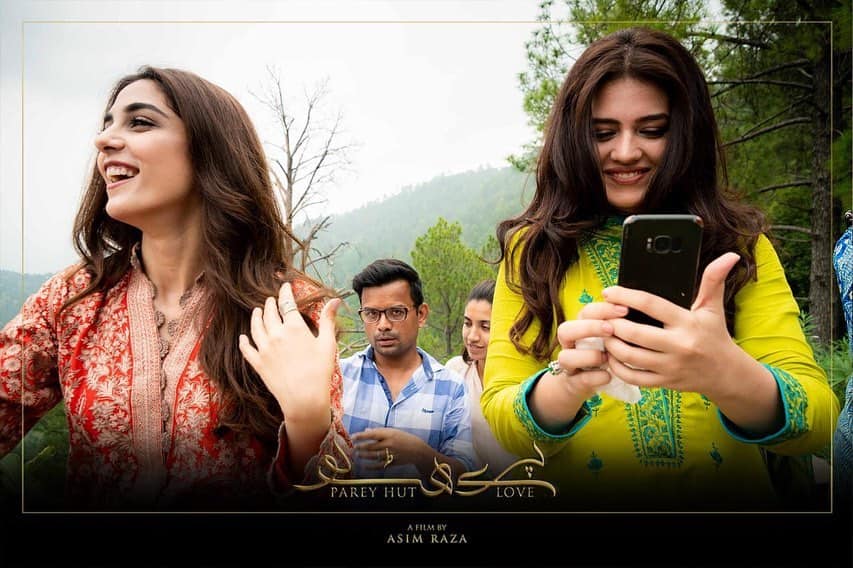 Again, get ready for the wedding of the year. I just can't wait to see the wedding that will have it all.
Asim Raza and Umar Sayeed giving us a glimpse of Istanbul and what's in store for all of us on Eid.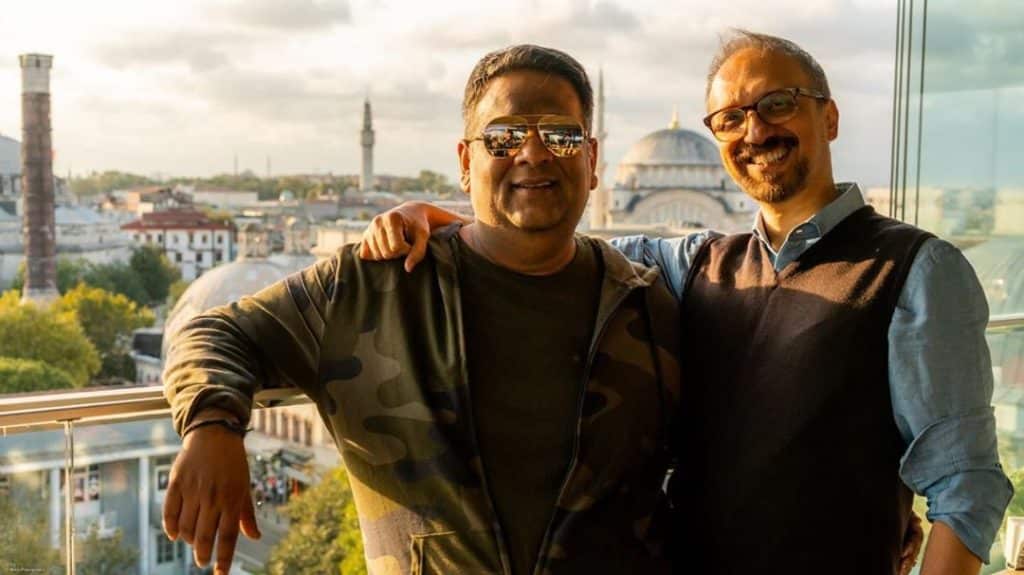 Interestingly a glimpse of Maya Ali braving the cold against the serene and picturesque mountains in Muzaffarabad and Kashmir.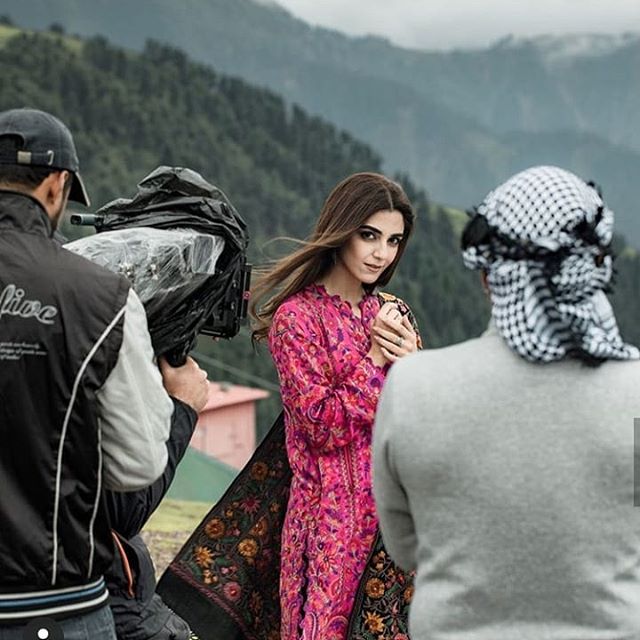 Surprisingly, warming up before the final shot! A little run never hurt anybody.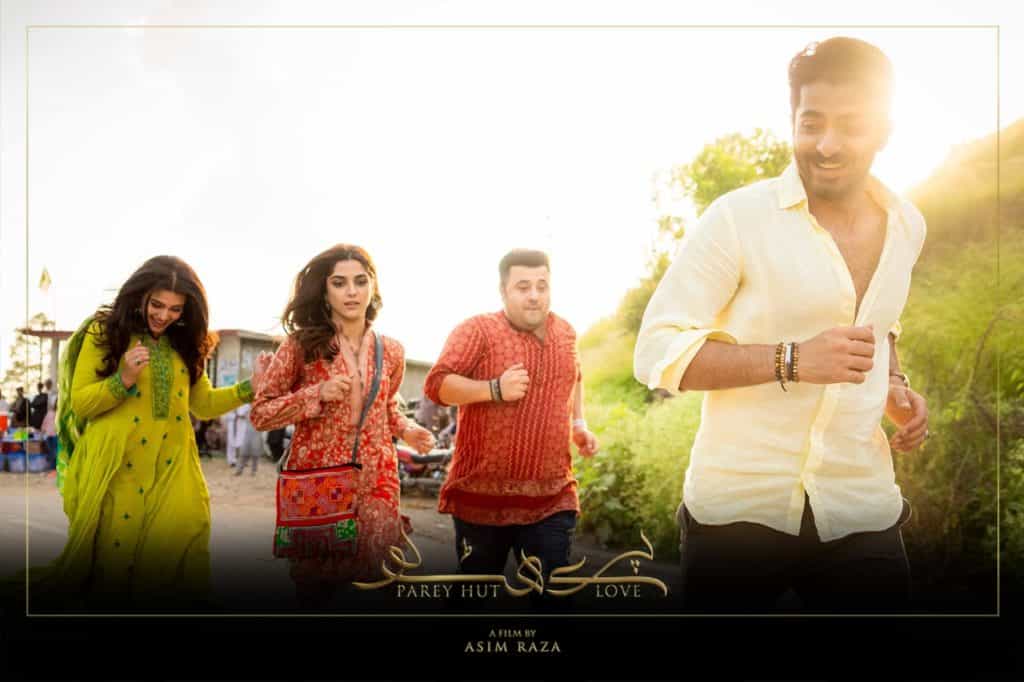 Likewise, we are totally happy with the shot. Boys- not so much!
Meanwhile, Adnan Ansari making sure our ladies look uber-chic on and off the set.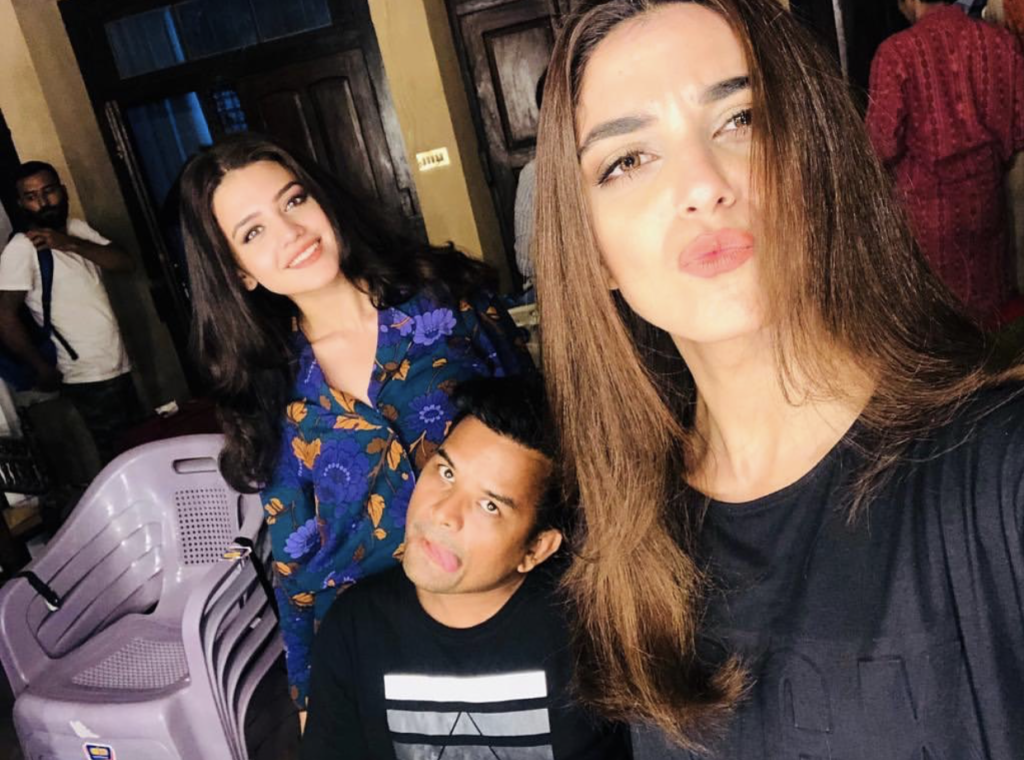 Star power in a single picture!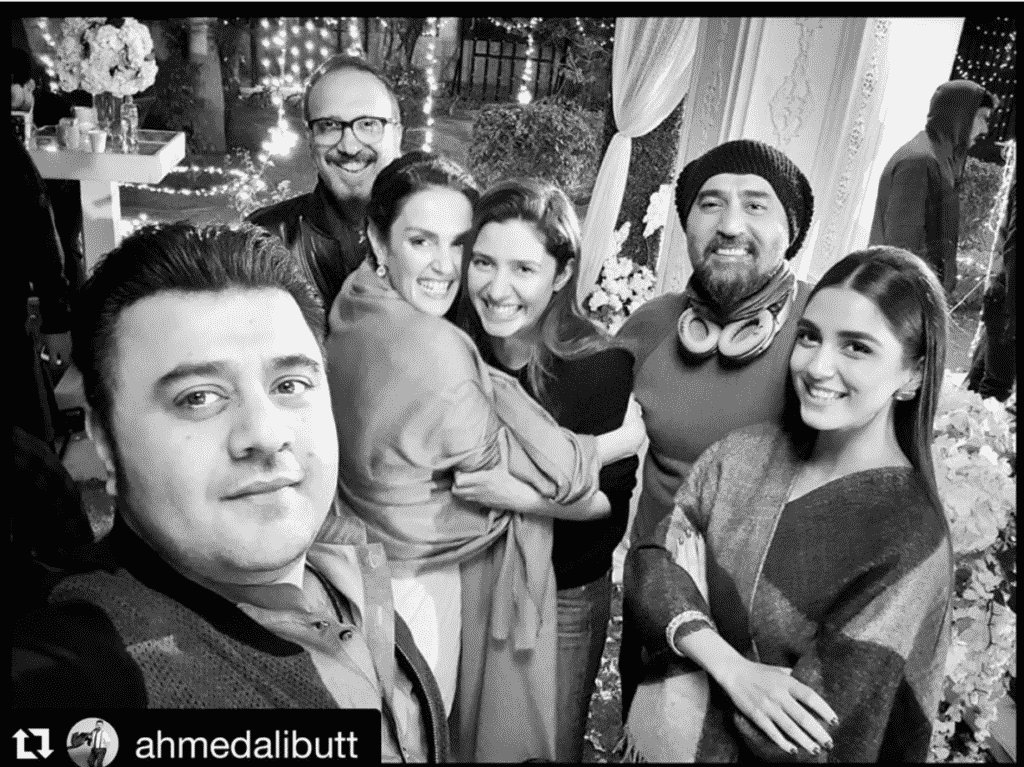 Nope, our lips are sealed! Wait till you watch to find out what we have been doing!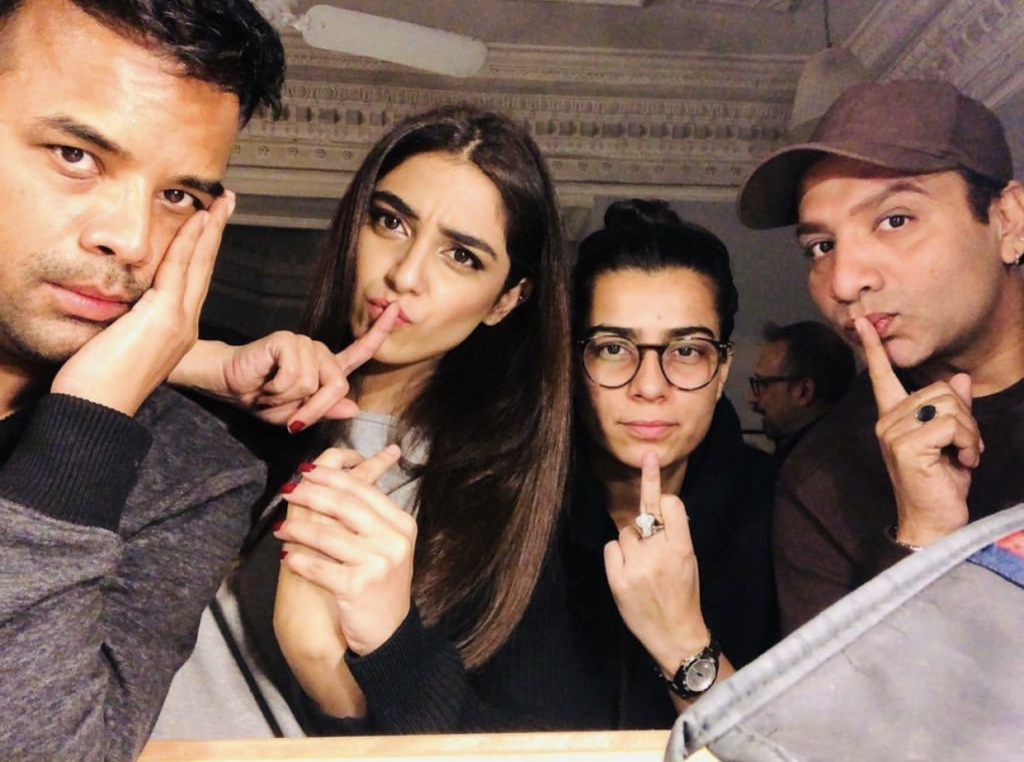 In the meantime, goofing around even when a dubbing session is underway.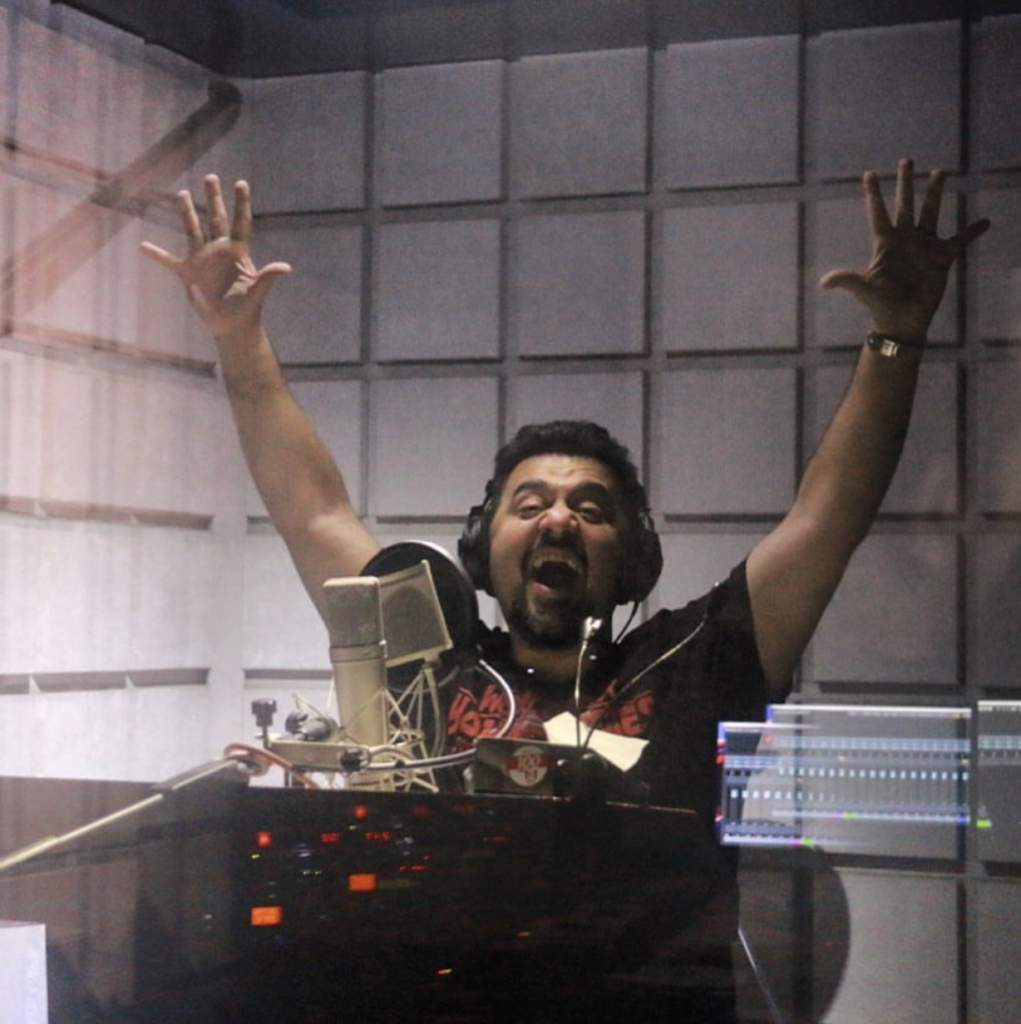 In relation to the essence, Sheheryar Munawar being a true gentleman with his crew who work the most behind the scenes.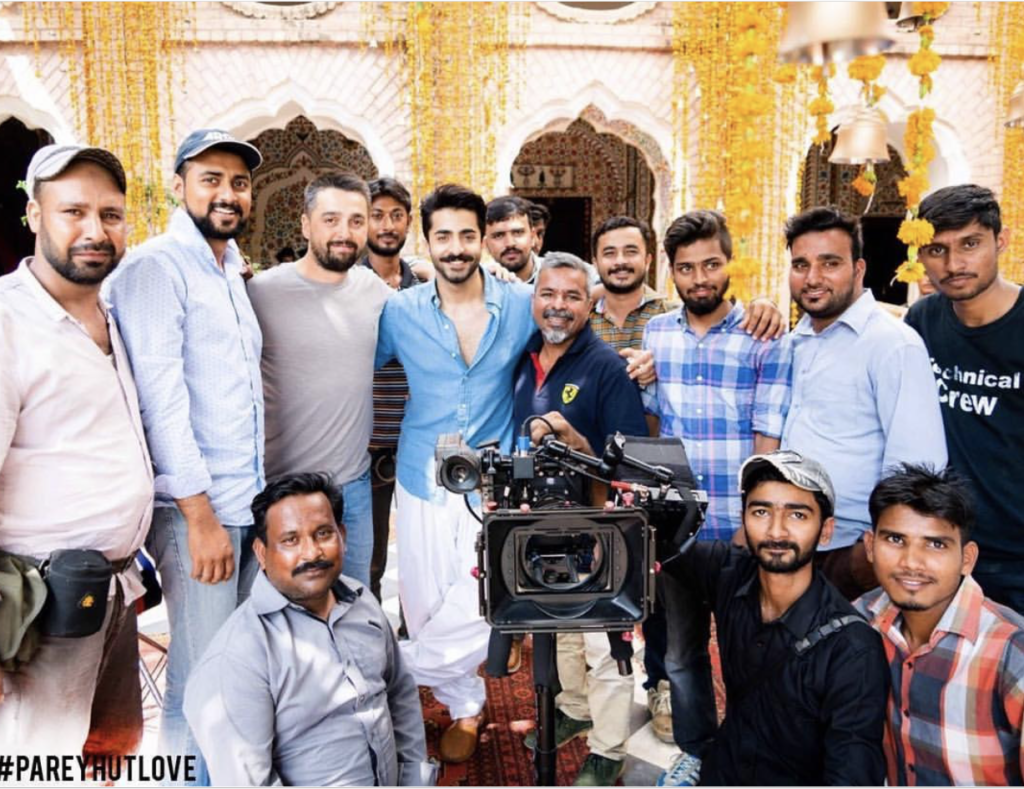 However, I can't wait to see Zara Noor as Shabbo. Intense emotional acting on-point.
After Fawad Khan, Sonia Jehan and MeeraJee; now we see Mahira on the set too. This is too good to be true! Devdas feels!!!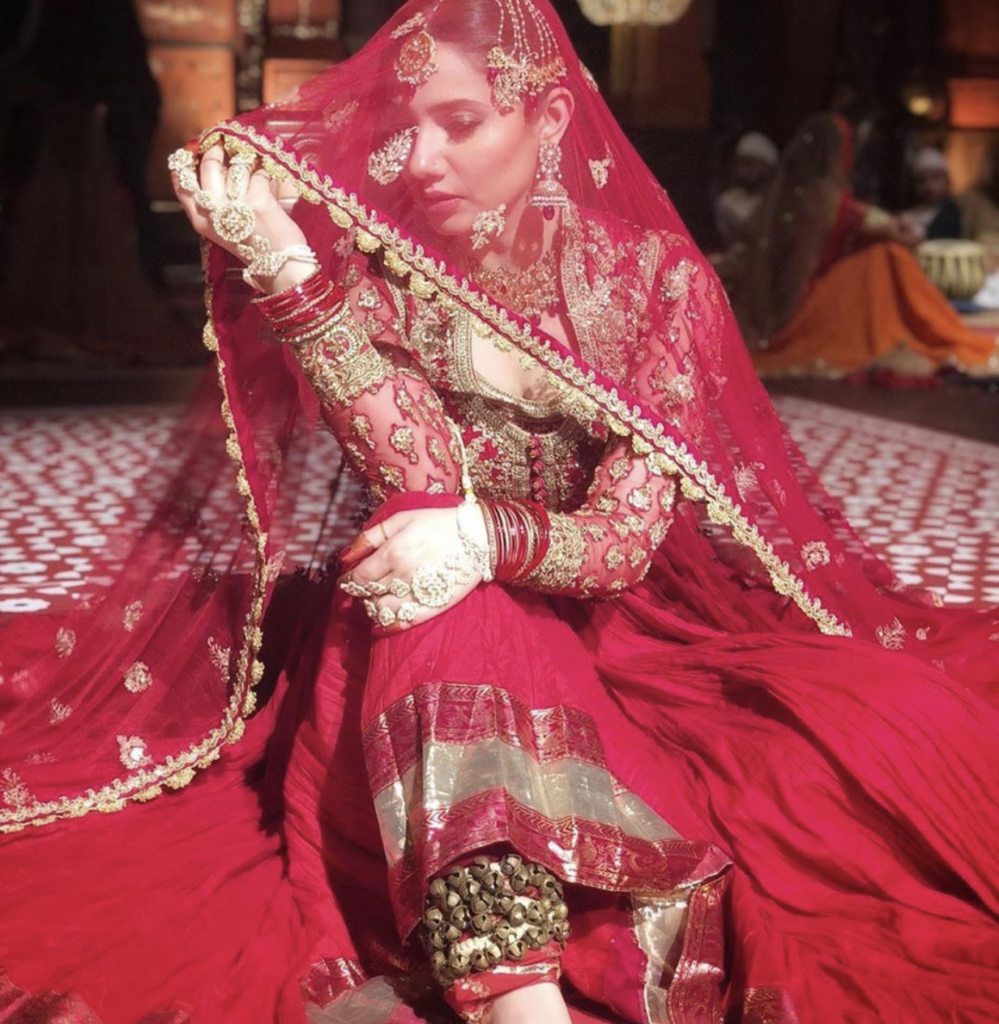 Have the stunning pictures lured you in too? Go watch the film at the nearest cinema today!