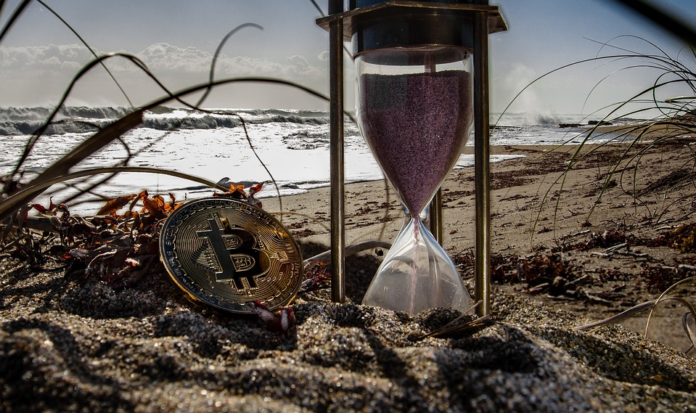 Bitcoin was launched in 2009. At that time, it was the first cryptocurrency of the world and a heralder for things to come. With the passage of time, more cryptocurrencies hit the stage with varying amounts of success. Today, by one estimate, there are more than 2,000 unique cryptocurrencies being actively traded over the internet.
This number witnesses it's most significant boost in early 2017 – the increasing value of all major cryptocurrencies and ICOs led to an influx of developers who wanted to make the most of market bubble. However, less than two years later, many – if not most of these altcoins – are expected to be completely wiped out by market forces.
Unsurprisingly, a majority of orthodox investors are afraid of putting their money in cryptocurrencies.

Six Years of Crypto
A bitcoin in 2011 would have set you back $100 – and then too you would have to endure years of peaks and troughs that followed until the 2016-17 Boom. Today, after market corrections, the same bitcoin would get you roughly 6,000 bucks.
A large majority of investors that have dived into the space since then adhere to the dip investment philosophy; which follows the principle of buying in low prices and selling them later at a higher price. This set of investors far outweigh the number of users who hold cryptocurrencies for their inherent functionalities and benefits.
However, unlike traditional investment tools, there have been no clear trends when it comes to evaluating the future prices of cryptos (to be fair, it is tough to come up with predictable long-term trends for a 9 year old technology).
The true value of cryptocurrencies
The internet is full of articles highlighting the great work being done towards integrating blockchain technology and cryptocurrencies in everyday life; from gamified frequent flyer mile programs to reinventing our ballong systems come election day.
But there is a clearcut difference between what the technology will do or has the ability to do in the near future and what it's practical every day functionalities are at the present moment.
We hear often about banking institutions coming together to develop a blockchain alternative to the SWIFT transfer system and how healthcare data can be easily available to insurance providers for quick processing via the blockchain; but what about the here and the now – especially for non-institutional everyday consumers like you and me?
Surprisingly, there are a decent range of goods and services that can be brought with cryptocurrencies and there do exist a decent number of transactions types that can be accomplished right now availing blockchain technology. Let's look at a few:

International transactions / transfers are one of them. You can send and receive bitcoins and other leading cryptocurrencies to any part of the world where they are legal against many of the widely accepted fiat currencies out there. It's not always smooth, however – many exchanges require lengthly signup and verification procedures.
Quick anonymous transactions are taking place with the help of cryptocurrency; this has it's share of positives and negatives. For one, the use of cryptocurrencies on the dark web can lead to easy access to a myriad of illegal products and services.
The international appeal of Bitcoin. This is a major breakthrough for small merchants who seek to gain access to a wider international market. One major advantage is the lack of stress caused by payment reversals after the product is delivered.
Gift cards such as Gyft or eGifter are an ideal way to dish out Bitcoins and other cryptocurrencies with hopes of a massive increase in value for the recipient. Holders of these cards can spend these cards on various websites or wait on for an increase in value: (as the thinking process goes) why buy a poodle today when you can get an SUV with the same card tomorrow?
Travel. Services such as BTC let you book flights and other travel services through bitcoin.
Microsoft is accepting Bitcoin as payment in its application store. You can effortlessly download multimedia such as games and movies with one of the accepted cryptocurrencies.
Music can also be downloaded from a number of websites in exchange for a wide variety of crypto-currency. If that is not enough, you can invest in music for a lifetime stake in a particular song.
Pizzaforcoins is accepting Bitcoin in exchange for pizza service in the United States. Although reviews are generally mixed, it does not get simpler and more American than this.
Donations are also being made in the form of cryptocurrency for a number of websites which host free content as well as for non-profit organisations.
While the near future of cryptocurrency and blockchain may excite space colonies and cures for cancer, but it's more humbling uses today must not go unappreciated. We must be mindful of the fact that cryptocurrencies are not just about increasing our wealth in a short period of time or making waves in the global economic order; it's about taking small, incremental and sometimes subtle steps towards changing our daily lives.

References
https://money.stackexchange.com/questions/101044/how-is-bitcoin-useful-as-a-currency-if-so-few-services-accept-it