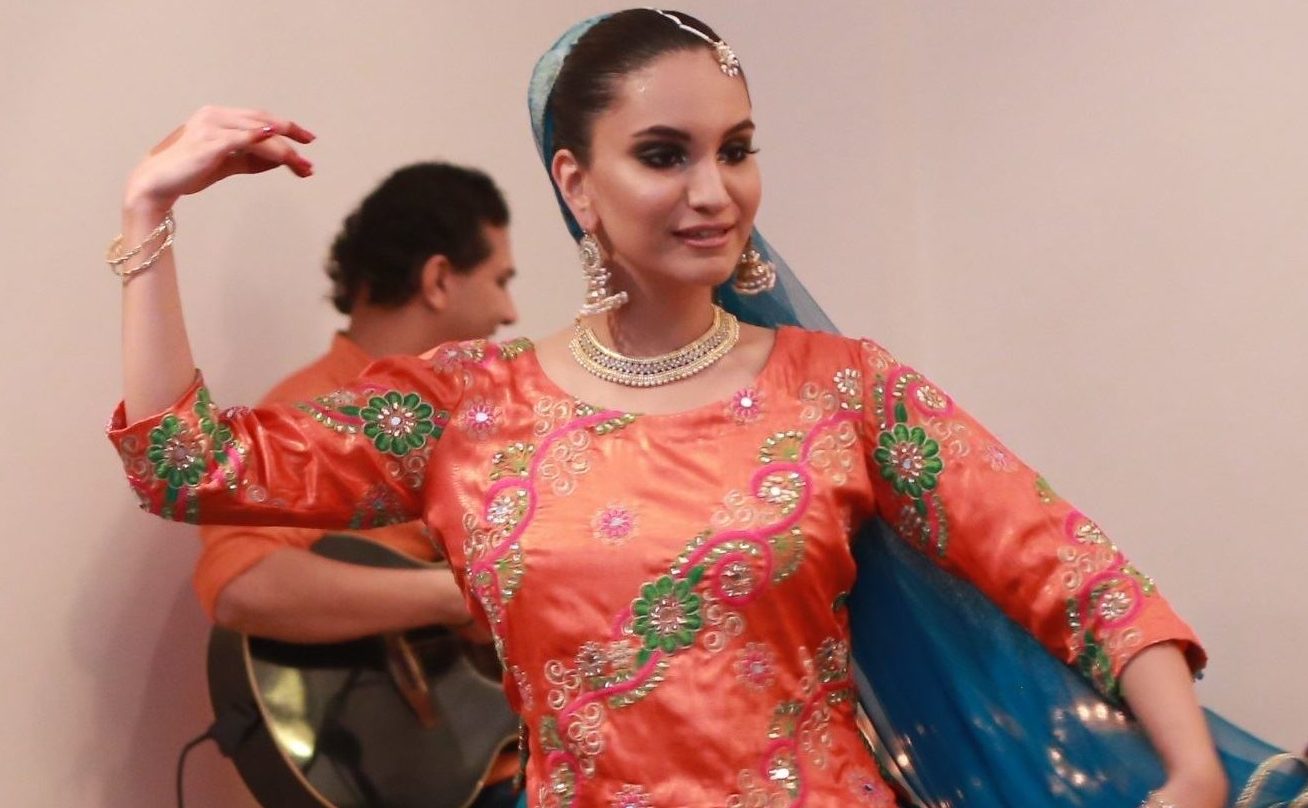 Alaina Roy, a 19 year old Kathak dancer, performed elegantly at the T2F cafe in Karachi on Friday leaving the audience in awe. Kathak – Kal Se Aaj Tak – the timeless story of life, was a unique dance and music performance, as Alaina demonstrated the evolution of Kathak through the ages from its classical Nritta enactment to its more expressional and contemporary Nritya aspect. Her performance was complemented by tabla player Yousuf Kerai and the harmonium artist Salman Wazir. Two guest singers – Arieb Azhar and Ifti, also joined in the show. Alaina Ro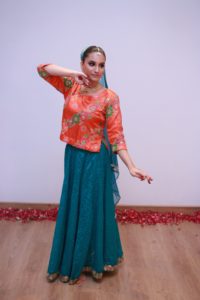 y is a professionally trained classical Kathak dancer, trained under the artistic guidance of Guru Pali Chandra and Guru Nitesh Saraswat in Dubai for over 10 years. She began teaching in Pakistan in 2016 and has been trained in the ISTD syllabus and by a variety of Gurus in Lucknow and Dubai. She has performed at events and festivals across the United Arab Emirates, and in London where she has auditioned for the Royal Albert Hall and performed at the O2 Arena. With over 10 years of experience, at her core, Alaina is motivated by a mission to create a better world through her prized art form; dance.
Roy has performed at events and festivals across the United Arab Emirates and London. She has received several awards including multiple Imperial Teaching Society for Dancers certifications and was a Semi Finalist at the Kalashram Competition, London (by Pandit Birju Maharaj). She has been part of the Hum TV drama 'Kitni Girhain Baaqi Hai' title score, as well.
The event was attended by Ayesha Omar, Angeline Malik, Mrs. Shamim Hilaly, Frieha Altaf, Arjumand Rahim, Mulghalar, Nazia Ijaz, Fariha Ali Azmat, Mani Chao, Wahab Shah and Raja Mughal from the dance industry, amongst others.