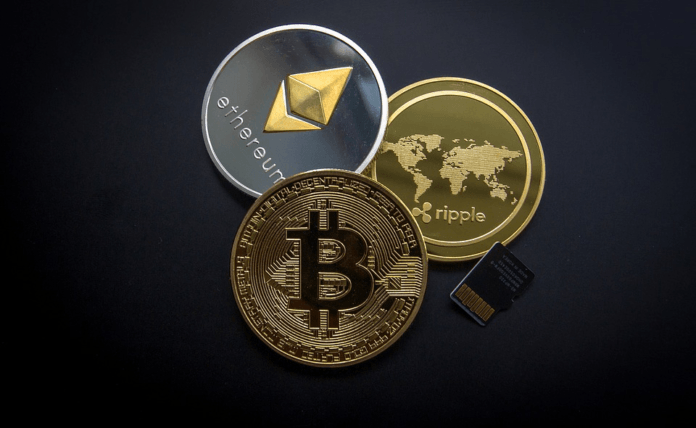 When Bitcoin made its debut in 2008, there was minimal value was associated with it – there is the famous instance of when someone purchased two pizzas for what is worth $82 million dollars of the currency in today's valuation.
When the idea of decentralized, encrypted cryptocurrencies began to catch on, a myriad of rival currencies emerged to tap into the new blockchain market. Today, there are more than a thousand cryptocurrencies floating in the market.
2017 proved to be a seminar year in the fortunes of the Crypto-verse: the market value surged as high as 1200% for the leading coins and hyped-up ICOs. The total market cup of cryptocurrencies started out at $17.7 billion at the start of 2017 and ended at about $230.9 billion.

But, as we learned in the months to come, the good news does not last forever. There was a major market correction that followed suit; the effects of which are still being faced today.

A Tale of Two Years (2017-18)
With the above events put into context, let's go into detail of the major changes the Cryptocurrency market experiences since the beginning of 2017.

The cryptocurrency market at large has matured considerably. Threats to its existence and functioning such as unauthorized copying and scams are always looming on the horizon. However, with systems developed to prevent these, such as publishing all transactions in public record and protecting the ledger cryptographically; these have been taken care of.


The market cap of all crypto coins rose from $11 billion to its current height of over $300 billion; despite the major correction seen in the year since the bubble. This is obviously brought about by the maturity of the market and is reflective of investor confidence that is increasing in leaps and bounds.


Newer entrants to the cypto-verse, such as Ethereum and Ripple, have gained considerable influence in the crypto market. Since they later developments than their predecessor, these obviously have significant technological advantages and capabilities over it. A game changer included the hype behind smart contracts' by cryptos such as Ethereum, which holds potential to make blockchain technology relevant across a broad range of industries and applications.

The above obviously resulted in an ever-increasing fall in Bitcoin's market share.
With increase in investor confidence, the well-informed investor looks to find new venues for investing and reaping greater returns and thus, turns to new entrants in the market. Similarly, each currency claims it's own set of functionalities that differentiate it from Bitcoin and each other; thereby vying for respectable shares in the market in a bid to survive the 'darwinian elimination' (or the Altcoin Apocalypse as it is popularly dubbed) that many claim is taking place.
Wait – what is the Altcoin Apocalypse?
The altcoin apocalypse refers to what many experts feel is the eminent extinction of a majority (almost 90% by some accounts) of altcoins. There are two many types of proponents who believe the altcoin apocalypse will prove a decisive event in the market's maturation:
Those who believe Bitcoin is the only cryptocurrency that has the value and market credibility to survive.


Those who believe that a wide majority of bitcoins are worthless and merely facades. This includes Vitarek Buterin, who prefers to call such coins 'shitcoins'.
The next six months will be crucial in testing the true worth of several altcoins and ICOs that were once touted as the 'next bitcoin'.There are many coins, of course, which have scaled enough to be considered safe from an immediate collapse (see next section).


The Most Popular Cryptos Today


The ten most popular cryptocurrencies (in terms of market share and growth) from 2017 onward are as follows. While you may not expect the same skyrocketing increases in value as in 2017, many of this cryptos are still considered sound financial investments for the future.
Bitcoin (BTC) which is the world's first decentralized crypto-currency. Rest assured, Bitcoin is not going anywhere.
Ethereum (ETH), a newer entrant that nonetheless has several competitive advantages such as elimination of the potential of downtime, censorship, fraud etc.
Ripple (XRP) which claims to be the only blockchain solution for global payments.
Litecoin (LTC)
Bitcoin Cash (BCH2). This particular currency has doubled since its launch in August.
Dash (DASH) which is the first decentralized governance and budgeting system which is autonomous.
NEM (XEM)
IOTA (IOT)
Monero (XMR)
OmiseGo (OMG)
The Final Word
The full complexity of the crypto currency market needs careful research in order to be truly comprehended. Like many emerging industries, traditional methodologies have been rendered obsolete thereby requiring the advent of newer ones to predict the true value and potential of systems.
Thus, it is imperative to keep a close eye on developments in the cryptocurrency markets as it faces growing challenges and questions today after it's meteoric rise in 2017.

Further reading